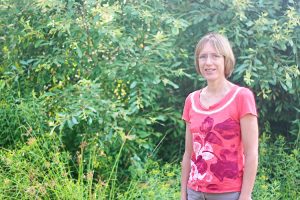 MMSA Title: Staff Accountant.
Cindy joined MMSA in August of 2011. She is very happy to be working at an organization that promotes STEM education as that has been a long-time interest. She started as a staff accountant while completing her B.S. in Business Administration at the University of Maine at Augusta. While continuing to work as the staff accountant, she has taken on other roles such as human resources and purchasing, as well as some project work. Knowing it is a small organization, she is happy to pitch in where the need arises. Cindy works behind the scenes to help MMSA run as smoothly and efficiently as possible.
Cindy lives in Belgrade with her husband and spends much of her free time hiking, biking, skiing, and volunteering with the Maine Chapter of the Appalachian Mountain Club, where she is a trip leader, trail maintainer, and serves as treasurer.
Phone: (207) 626-3230 x117
Email: all emails are first initial last name at mmsa.org