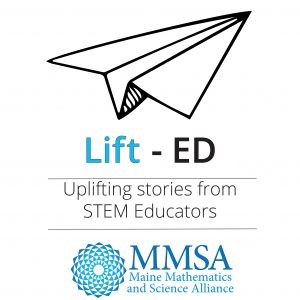 In this episode, we chat with Aimee Moody, the afterschool program site director for LearningWorks Afterschool, a 21st Century Community Learning Center in Waterboro, Maine. You can find her on Instagram @afterschoolworks4me.
lift-ED is a bite-sized podcast about teaching and learning in STEM Education produced by the Maine Mathematics and Science Alliance located in Augusta, Maine, USA.
---
Lifted is a collaborative effort of the staff at MMSA.   Interviewers include Rhonda Tate, Hannah Larkin, Rebecca Clark Uchenna.  Audio editing is by Phelan Gallagher.  Video editing is by Sierra Toomey.  Post-production is by Gary Lewis.
---
MMSA provides support and resources to educators across Maine, the country, and beyond.   Consider supporting this work by becoming a contributor.  Click here for details.