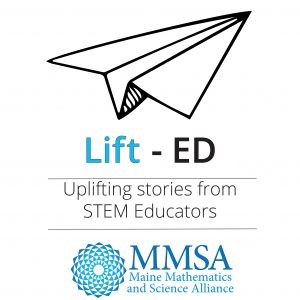 In this episode we chat to Alice Lee, a 2nd grade teacher at Crescent Park Elementary School in Bethel, Maine and a member of MMSA's integrate – 2 – innovate research to practice partnership where she focuses on finding ways to integrate computer science into her classroom. 
lift-ED is a bite-sized podcast about teaching and learning in STEM Education produced by the Maine Mathematics and Science Alliance located in Augusta, Maine, USA.
Help us to bring you more...
MMSA provides support and resources to educators across Maine, the country and beyond.   Consider supporting this work by becoming a contributor.  Click here for details.