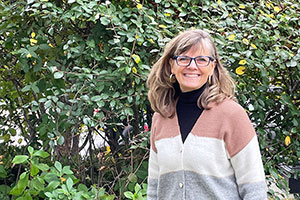 MMSA Title: HR/Payroll Manager
Hometown: South Berwick, Maine
Education: BA in Business – Bloomsburg University, Bloomsburg, PA
Something you're proud of at MMSA: MMSA provides a real sense of teamwork.
What is your teaching/learning philosophy: Never stop learning.
What did you do before you worked at MMSA: I worked in RSU35 as an administrative assistant and various other nonprofit jobs.
What do you like to do in your free time: In my free time, I love to kayak and hike, read, knit and learn.
Pronouns: she, her, hers
Phone: (207) 626-3230 x130
Email: all emails are first initial last name at mmsa.org