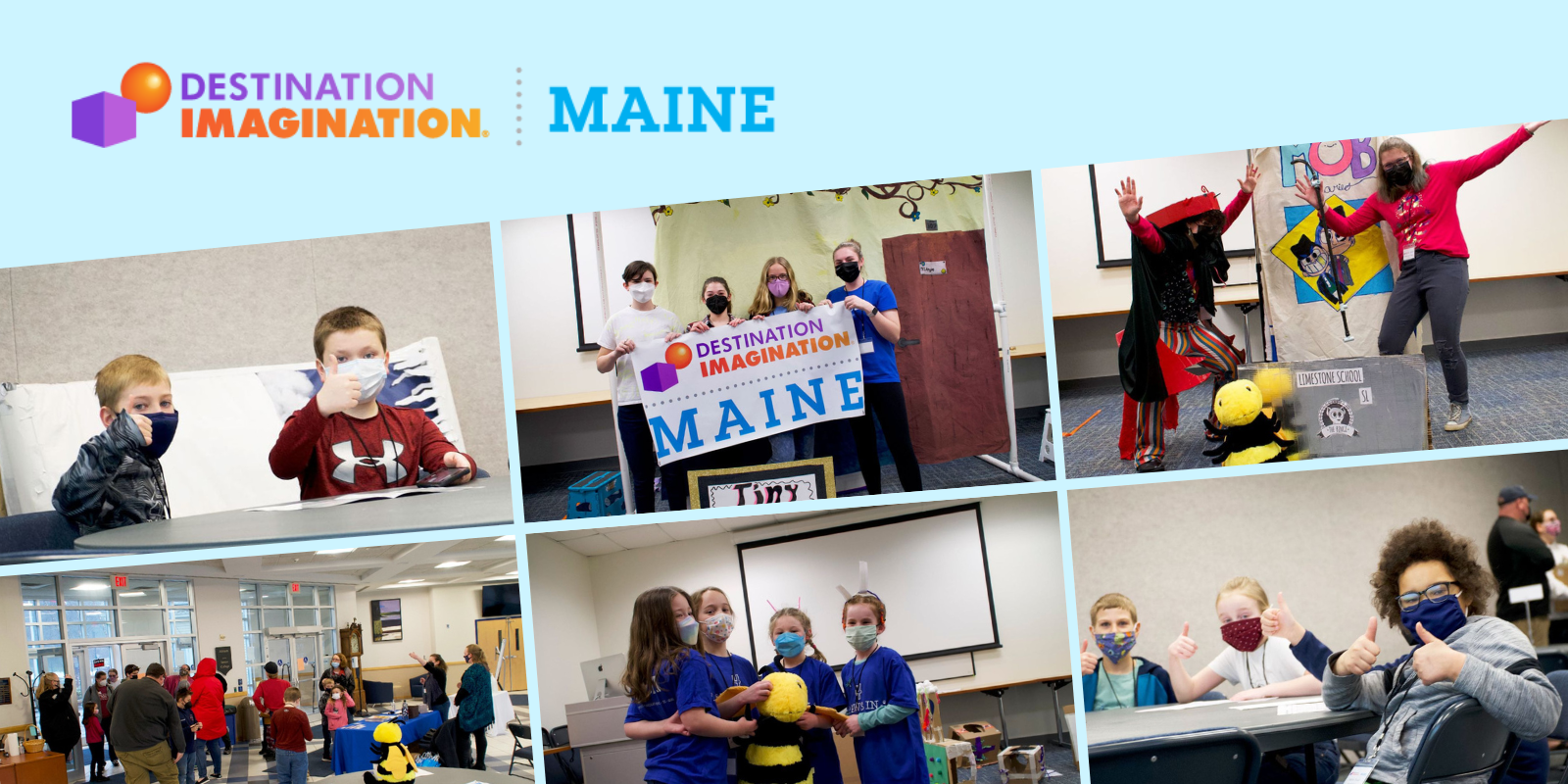 This year, the Reach Project at MMSA held the Destination Imagination Maine State Tournament for the first time. Destination Imagination (DI) is a creative, team-focused STEAM competition for K-12 and university students. Each year teams choose between seven different Team Challenges, and spend months working together to design, build, and create solutions that they present to appraisers in eight-minute performances. In addition, teams are asked to think on their feet by competing in a task- or performance-based Instant Challenge, which is not disclosed until the day of the tournament. 
The 2022 Maine State Tournament was held at the Hutchinson Center in Belfast on March 12. Dedicated volunteers, some of whom were DI alumni themselves, gathered from all across the state to give students the chance to compete in person for the first time since 2019. Team Challenges showcased students' bravery and innovation, from the second grade Rising Stars who wrote and delivered a script about being polite and respectful, to the high schoolers who learned to sew for the first time to create quick-change costumes. Other highlights included a well-researched story about microscopic organisms, beautifully hand-painted sets, and an inspiring and well-choreographed sword fight to represent mental health and bullying.
The tournament was a low-contact event, with fewer audience members and no large gatherings as in previous years. Instead, a Virtual Celebration was held on March 16th to recognize the hard work of the volunteers and teams, present awards, and announce the winners of the high school level Fine Arts competition. The Starry, Not Starry team from Winterport won first place for their well-crafted story about a "trickster in a tricky situation." Maine teams now have the opportunity to compete at Global Finals, which will take place in Kansas City, MO, May 21-24. MMSA staff was honored to become a part of the DI community, where creativity, collaboration, and fun abound.