I Notice, I Wonder Hiking Trips
What will you notice, what will you wonder, and what will you discover?
Join us for one of our "I Notice, I Wonder" hikes* for the chance to explore the diverse habitat and terrain of the Hidden Valley Nature Center or the Rachel Carson National Wildlife Refuge.
We will spend the day outside taking field notes, pondering questions, and documenting our experience of the biotic and abiotic environment through photos and sketches. As a learning community, we will compare our notices and wonders and brainstorm how they can be turned into research questions for further investigation using Computational Thinking.
This hike will help you deepen your subject matter knowledge and practice Computational Thinking skills and allow you to become more comfortable and confident in bringing students outside.
Snacks will be provided along with materials to make your own Rite in the Rain notebook. Participants should come prepared to adventure in the beautiful wintry weather of February in Maine. However, in the event of significant inclement weather, an alternative hike date is listed below. Participants will receive a certificate of six contact hours.
Come start your 'I Notice, I Wonder' journey with MMSA!
*These hikes are more like walks, in that we will be moving at a leisurely pace with plenty of breaks spent at different locations. There will be very little, to no elevation gain.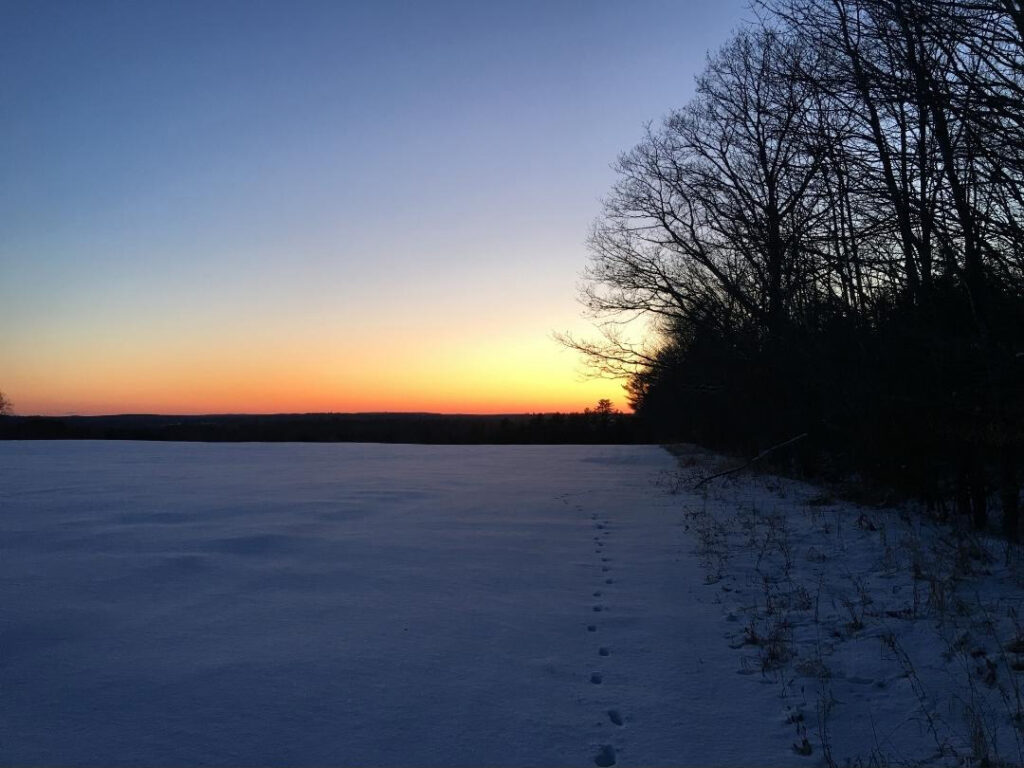 Hidden Valley Nature
Center Hike
February 3, 2024
9:00 AM – 3:00 PM 
131 Egypt Road, Jefferson, ME 04348
Cost: $250
6 Contact Hours
Register by January 13 | Snow Date February 10
Rachel Carson National Wildlife Refuge Hike
February 17, 2024
9:00 AM – 3:00 PM
321 Port Road, Wells, ME 04090
Cost: $250
6 Contact Hours
Register by January 17 | Snow date March 2