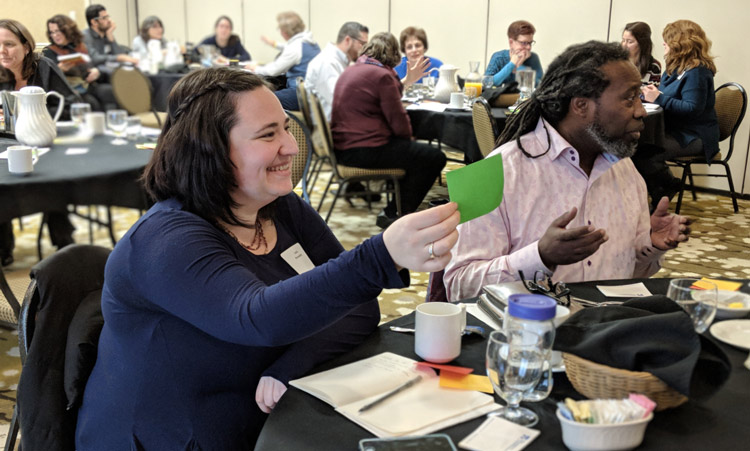 With STEM taking a bigger role in afterschool programing, you might be asking "what skills can I use to effectively boost STEM learning?"  The ACRES professional development series will help you and your staff build the confidence and expertise needed to facilitate STEM activities.
A trained coach will give your staff guidance, training and resources around specific STEM skills. During each workshop session, they will learn a new skill, video themselves practicing a skill with youth in their programs and then share their videos during online or in-person small-group coaching sessions.
Research indicates that 90% of participants are likely to implement the targeted skill over the long term. ACRES training can happen in person and online. You'll be talking with an experienced coach and peers throughout experience.
---
Here's how ACRES professional development works:
Coaches introduce a STEM facilitation skill through a workshop, in small supportive groups. Each module starts with a hands-on activity or lively strategy discussion to engage participants in learning right away.
Educators go back and practice the skill with youth at their sites while taking video of themselves using a smart phone or camera.
Afterschool educators upload their videos and share with the rest of the cohort. They watch each others' videos before the live coaching session.
The cohort meets via video conference using Zoom and gives feedback to each other on their videos. The coach gives feedback too, coaching afterschool educators toward stronger practices.
Afterschool educators reflect on the feedback, go back to their sites and work on improving their practice.
ACRES is typically a blended learning model incorporating both online and in-person sessions but it can be adjusted depending on your need. It is possible to develop an all in-person or online ACRES cohort depending on your organization's needs.
---
Build STEM Facilitation Skills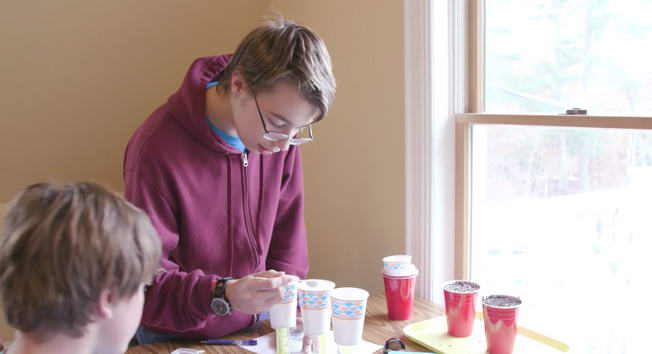 Build STEM facilitation skills! We know that participating in the ACRES series will help staff build facilitation skills and confidence in STEM.
Participants in the ACRES cohorts will:
Gain exposure to current research surrounding STEM education for youth.
Access new ways of interacting with youth and other ways to teach STEM skills.
Develop mastery in using technology for learning new skills.
Build relationships with peers who are doing similar work.
Experience personalized professional development to deepen skills.
Earn contact hours and a certificate of participation.