A QR code is a small digital trigger image that our devices can read and then be redirected to a website page.  QR codes can become critical triggers for games, especially when the game needs to take place indoors and away from other triggers like location (latitude/longitude).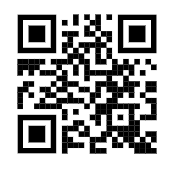 This is the QR code that sends people to the STEMports portal webpage (www,mmsa.org/stemports).  If you hover over it with your camera on your phone or tablet, you will be asked if you want to visit that site.  Some apps are made just to respond to QR codes.
So how do you generate these codes for ANY website page?
We use a webpage called QR Code Generator (https://www.qr-code-generator.com).
Follow this quick video on how it works.