Most of the video clips you record on your device and all of the clips in the STEMports library are going to be too large to upload to your game.   And so you will need to make them smaller to allow a fast upload for players when they download your game.
There are a number of free online websites that can make your clips smaller.
Videosmaller.com is the one we use the most.  It will allow you to upload a video clip that is 500Mb or smaller.   If your clip is larger than 500Mb you will have to try another method (see below).
This is what VideoSmaller looks like.  Just select the video file you want to make smaller at the top.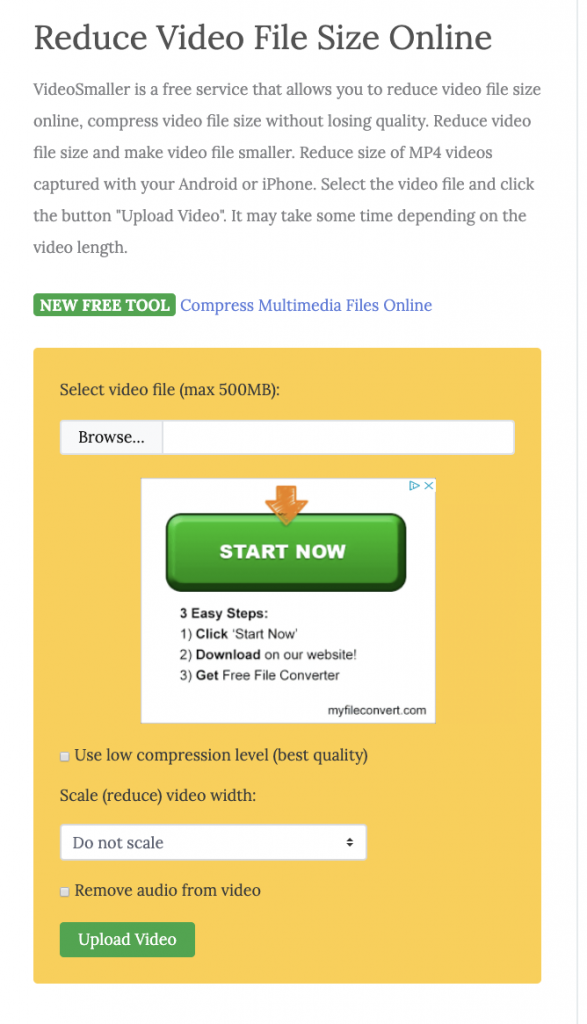 Then change the settings at the bottom to match these: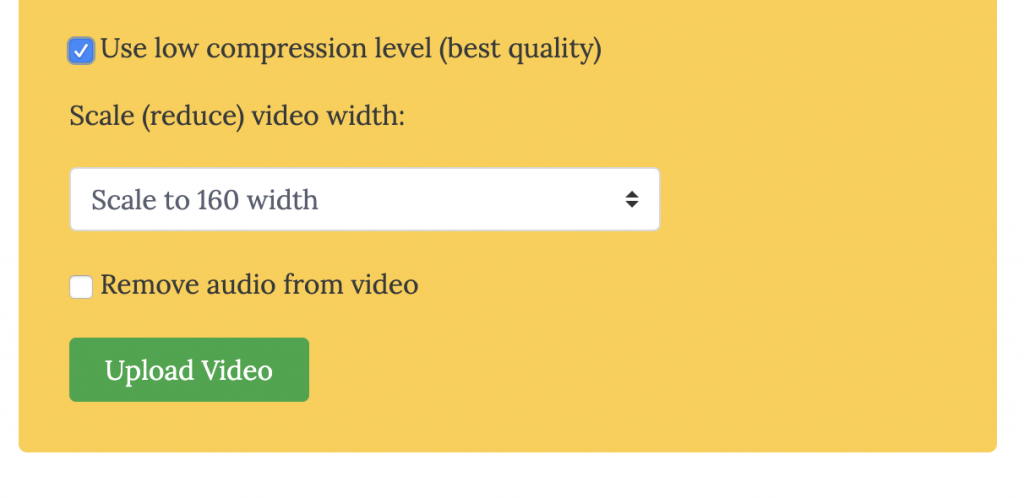 Even at this small scale, your videos will be fine on your game.  Clicking the box for low compression will keep the quality as high as possible for this small scale.
Then just click UPLOAD VIDEO
Be prepared for this to take a while to upload your video file – especially if it is a large file.
When it is finished, download the new file and save it to a place you can find it so you can upload it to your media files in your game.
What if my video file is bigger than 500Mb?
If you have a huge video file, you may need to download the free app on your computer called Handbrake from this site.
It is a great program with lots of preset settings.  However, they don't have a preset for ARIS…and so you will need to click on the presets section and add a new custom setting.  The size of your output file needs to be 160X90.
Pick a place to save your files and rename them so you know which the small file is.
How to make video clips small for your game