Professional Development Workshops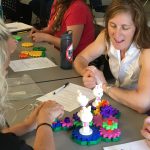 MMSA has been a leader in science, technology, engineering, and mathematics (STEM) professional development for over 20 years. Our experience in making STEM engaging and accessible for educators and students while ensuring effective grounding in rigorous learning standards means that we deliver exceptional value in professional development for both formal and informal settings. A variety of workshop opportunities are planned for the upcoming year.  See workshop topic list.
Consulting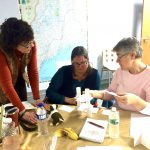 MMSA is also able to tailor professional learning opportunities for your school or district. Our consulting work spans STEM integration, curriculum mapping, implementation of the Next Generation Science Standards (NGSS), development and effective use of authentic formative and summative assessment, and more.
---
For more information about MMSA's workshop and consulting offerings, contact Joyce Tugel, MMSA Consulting Coordinator.