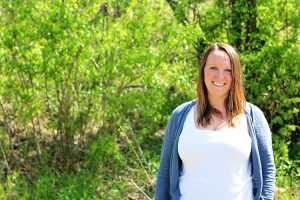 MMSA Title: Research Associate
Alexandria Brasili joined MMSA in April 2017 as a Research Associate. She holds a Master's degree in Science Education from Oregon State University and a Bachelor's degree in Biology from Bowdoin College. Prior to joining MMSA, Alexandria spent two years as an Island Fellow through the Island Institute and then five years as a Marine Science and Aquaculture educator at Herring Gut Learning Center in Port Clyde, ME. While at Herring Gut, she created and instructed educational programs in partnership with public school teachers and developed a summer work program for young teens called the First Work Experience. Her time at Herring Gut showed her how powerful cross-sector partnerships between traditional schools, nonprofit organizations, and other community assets can be for providing students with high quality STEM education experiences.
In her role as a Research Associate at MMSA, she is excited to work with the MMSA staff to conduct research and evaluation studies and support the organization's various programs. Alexandria lives in St. George, Maine with her partner, Justin, and their dog, Bailey, where they run a commercial fishing business and enjoy spending time on the water. She also volunteers as a tutor with Trekkers, a youth organization in midcoast Maine, and serves on the St. George MSU High School Transition Committee.
Phone: (207) 626-3230 x115
Email: all emails are first initial last name at mmsa.org
Projects:
ACRES
Census of Community-Based Environmental Learning in Maine
PeBLES2
Reach Center
Teach ME Outside
WeatherBlur