The 2019 Census of Community-Based Environmental Learning Summary Report and Case Studies are now available.
Click here to read the
report
.
Click here to read the
program case studies
.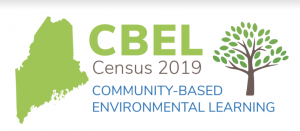 Watch the video to learn about the Census of Community-Based Environmental Learning.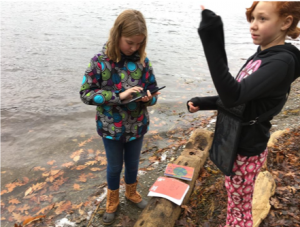 What it is: The Census of Community-Based Environmental Learning is dedicated to taking the first steps toward building the capacity and networks for community-based environmental education fields in the state of Maine. A census of to determine who, where, and how K-12 youth are engaging in this type of learning in formal and informal settings was deployed between October 2018 and February 2019.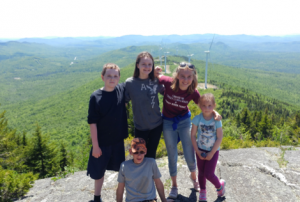 We are interested in learning how schools and organizations (including nonprofits, afterschool programs, land trusts, libraries, etc.) across Maine are educating K-12 youth about the environment while also connecting them to their communities. These learning experiences do not have to necessarily take place outdoors, but they do need to connect to locally relevant content. There are many terms for this type of learning, including "Nature-Based Education," "Environmental Education," "Place-Based Education," and many others. We want to hear about all of the work being done in Maine that may fall into these categories.
Our Goals: Data collected was used to generate a baseline report to be updated regularly for in-school and out-of-school K-12 and includes:
Professional development needs
Challenges and creative solutions
Inequities in access
Opportunities for improvement in practice
Success stories we can all celebrate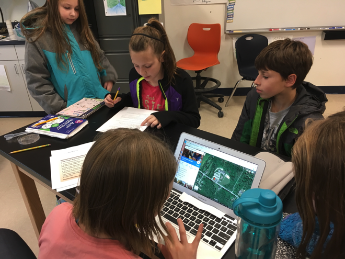 With the data that we have gathered from nearly 500 individuals in Maine, we are addressing questions such as what creative solutions have educators come up with to overcome challenges and barriers to implementing community-based environmental learning? Are there certain areas of the state or certain types of schools that aren't being equitably served? Can we identify those populations and determine a way to support them? What are the key leverage points that we could use to support educators in continuing to improve their educational practice in community-based environmental learning?
Next Steps: The intention of this report was to provide a snapshot of the Community-Based Environmental Learning field as it stands today and therefore provide a pathway for advancement of the field as a whole across the State of Maine. Over the next year, we hope to begin a series of listening sessions around the State to share the findings of this report, receive feedback from communities about what these findings mean to them, and learn how this process can be improved in the future. At the same time, we hope to partner with a variety of organizations throughout the State to begin addressing many of the recommendations outlined in this report. It will be exciting to see how the information shared here empowers organizations and educators throughout Maine to work together toward shared goals to increase access to CBEL for young people in Maine.
For more information or if you would like to be a part of this project, please contact MMSA Research Associate Alex Brasili, abrasili@mmsa.org
Project Funders

Project Partners

Project Staff