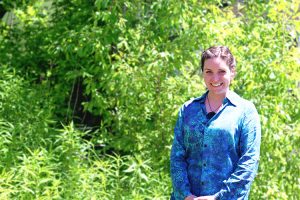 MMSA Title: STEM Education Specialist
Rebecca combines her passion for conservation, science and education into a unique role at Maine Mathematics and Science Alliance. She joined MMSA December 2018 and is currently working on the citizen science project, WeatherBlur, and is co-coordinating the Maine State Science Fair through the Reach Center at MMSA. Prior to joining MMSA, Rebecca spent five and half years at the Island Institute where she oversaw several STEM educational programs and helped support island and coastal schools. She also helped give fishermen and coastal communities a stronger voice in the ocean planning process as well as educate fishermen and community members about shellfish and kelp aquaculture. Rebecca has also worked as a consultant for the Green Fire Productions film team. She worked to develop a secondary educational curriculum focused on the award-winning Ocean Frontiers film series by Green Fire Productions, portraying how unlikely allies are working together to find solutions that benefit ocean ecosystems and blue economies.
Rebecca holds a M.S. in Environmental Studies, Conversation Biology from Antioch University New England and a B.S. in Wildlife Ecology with a minor in secondary education from the University of Maine. Rebecca enjoys hiking, snowshoeing, exploring nature and practicing yoga whenever she can.
Phone: (207) 626 3230 x119
Email: all emails are first initial last name at mmsa.org
Projects:
Reach Center