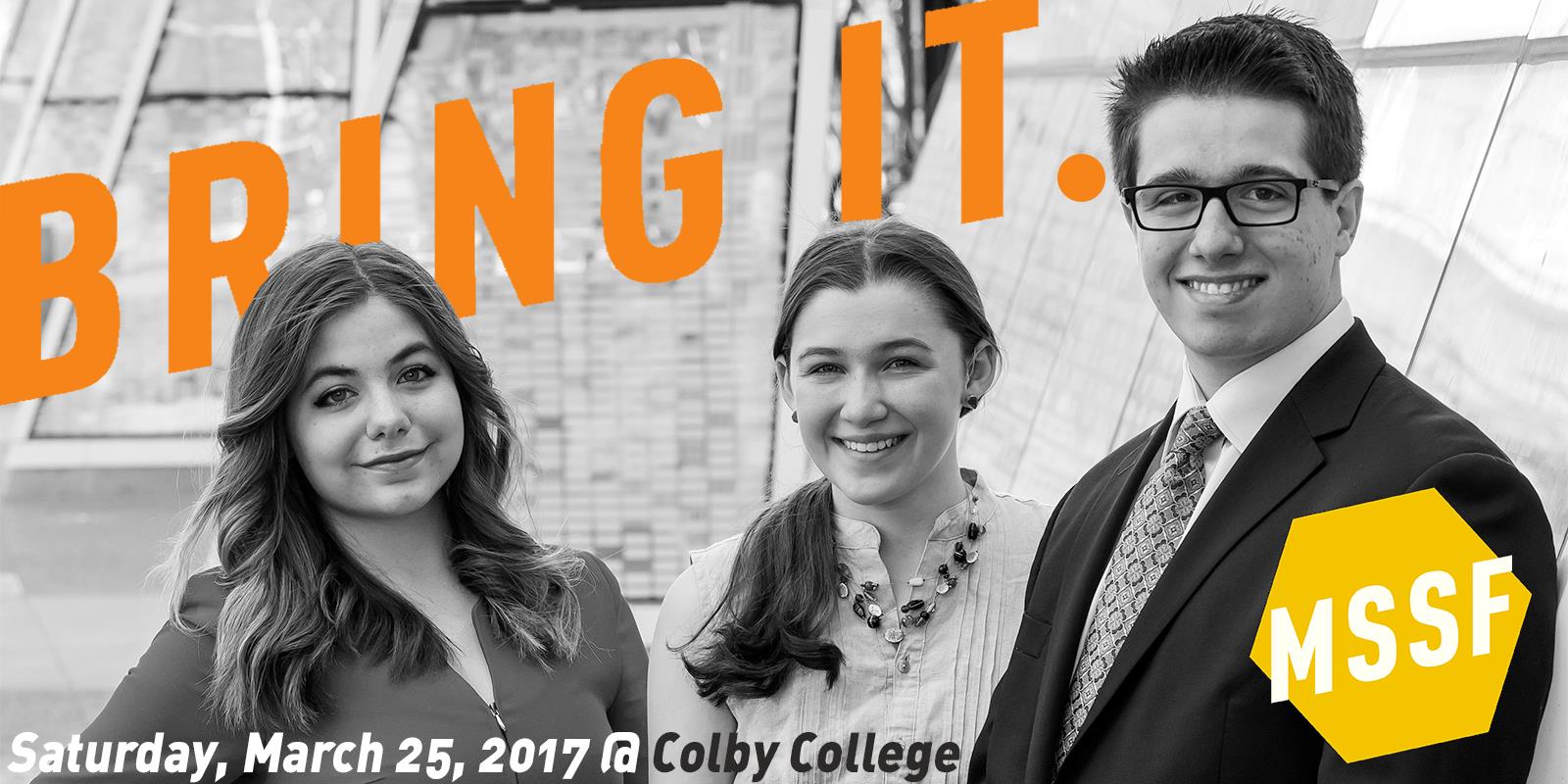 Maine State Science Fair (MSSF) is a wonderful opportunity for Maine high school students to present their original research to a statewide audience of their peers and judges including scientists, engineers, mathematicians, teachers, and other STEM professionals. MSSF is open to students from all public, private, parochial, and home schools (grades 9-12) throughout Maine.
The 71st annual Maine State Science Fair will be held on Saturday, March 25, 2017 at Colby College. The winners of this event will represent Maine at the prestigious International Science and Engineering Fair in Los Angeles. Registration for the 2017 MSSF is open until February 3. More detailed information is available at maine-state-science-fair.org.
In 2014, MMSA joined The Jackson Laboratory in sponsoring and organizing Maine State Science Fair. Through MMSA's Reach Center, this initiative aims to increase participation throughout the state, particularly in rural areas, by providing resources and support to teacher and student participants.
2017 Maine Science Fair Schedule
MSSF Teacher Fellows
MMSA's Reach Center has developed an innovative model to support teachers who have never before participated in MSSF. In 2016, we selected seven Teacher Fellows who each committed to bringing at least three student projects to the 2016 Fair. MMSA provided a stipend and support to ensure that the teachers and their students were successful. The pilot program has been expanded this year, with MMSA offering a summer workshop focused on science fair projects in the classroom and increasing the number of Teacher Fellows.
Connections to Guiding Principles
Students can use Maine State Science Fair to demonstrate proficiency in Guiding Principles. MMSA has aligned the MSSF scoring criteria to the Guiding Principles, showing that evidence of proficiency can be found in four out of five of the standards. This document is meant as a starting point to help teachers weave MSSF into their work with students.
See Recent MMSA News about This Project: