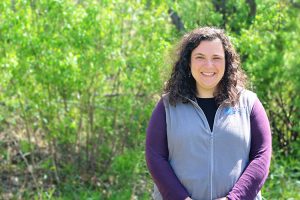 MMSA Title: STEM Education Specialist
Rhonda joined MMSA in January of 2019 as a STEM education specialist. Rhonda graduated from the University of Maine with a Bachelor of Science in Ecology and Environmental Science and a Master of Arts in Teaching. She is a certified K-8 Teacher, 7-12 Life Science Teacher, and a Building Administrator. Before joining MMSA, she taught at the middle and high school level for fifteen years. During that time, she collaborated frequently with MMSA and other local and national research organizations and Universities to provide unique, place-based, classroom experiences as well as move the conversation about teaching and learning forward for our state. Rhonda is the program manager for Weatherblur as well as our newly launched PeBLES2 project – designing place-based, science units at scale. Rhonda lives in Otis, Maine with her husband and three children where they dabble in bees, maple syrup, pigs and chickens.
Phone: (207) 626 3230 x123
Email: all emails are first initial last name at mmsa.org
Projects:
i2i
Experiential STEM
Partnership for Rural Women in Math Careers
PeBLES2
Weatherblur
Publications:
"Fidler AL, Vanacore RM, Chetyrkin SV, Pedchenko VK, Bhave G, Yin VP, Stothers CL, Rose KL, McDonald WH, Clark TA, Borza D-B, Steele RE, Ivy MT, the Aspirnauts, Tate RM, Hudson JK, Hudson BG. A unique covalent bond in basement membrane is a primordial innovation for tissue evolution. Proceedings of the National Academy of Science of the USA.
Tate, Rhonda. "Citizen Science in a Maine Middle School Classroom." Maine Policy Review 26.2 (2017) : 69-69, http://digitalcommons.library.umaine.edu/mpr/vol26/iss2/14."