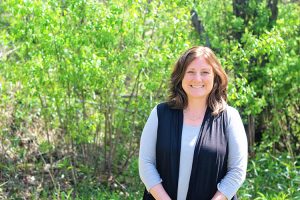 MMSA Title: STEM Education Specialist. Cheryl rejoined MMSA in May of 2019 after a 10-year hiatus.
Cheryl is a STEM Education Specialist at Maine Mathematics and Science Alliance, where she supports mathematics educators through project work, consulting and curriculum development. Cheryl has 20 years of experience providing professional development to mathematics educators and has co-authored 12 published Corwin resources, including two volumes of the Mathematics Formative Assessment: Practical Strategies for Linking Assessment, Instruction, and Learning series, and seven books in the Uncovering Student Thinking series. Along with 10 years as a classroom educator, Cheryl has extensive experience coaching teachers, using mathematics formative assessment techniques to better understand student learning and supporting teachers as they support the learning of all students in mathematics. In her roles at Maine Mathematics and Science Alliance (MMSA), Education Development Center (EDC) and Maine State Department of Education, Tobey has served as the project manager or mathematics lead for multiple long term grant-funded projects.
Cheryl received her BS in mathematics and computer science education from the University of Maine at Farmington and her MEd from City University in Seattle. In her free time, she enjoys spending time with her husband and their blended family of five adult children.
Phone: (207) 626 3230 x111
Email: all emails are first initial last name at mmsa.org
Publications: