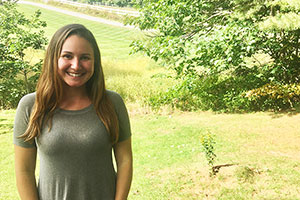 MMSA Title: STEM Education Specialist – Mathematics
Hometown: Arundel, Maine
Education: Elementary Education degree from the University of Maine
STEM passion area: I am passionate about making math approachable for all students and teachers.
What do you like most about your role at MMSA: I love working with educators from all over the state of Maine, and helping them to provide meaningful and engaging math experiences for their students.
What did you do before you worked at MMSA: I was an upper elementary math teacher and technology coach. Prior to that I taught special education, and volunteered with AmeriCorps for a year.
What do you like to do in your free time: When I am not spending time with my family I enjoy reading, gardening, and all things food.
Pronouns: she, her, hers
Phone: (207) 626-3230 x134
Email: all emails are first initial last name at mmsa.org