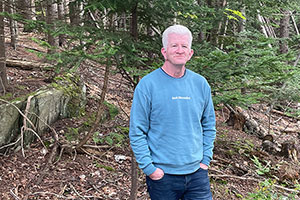 MMSA Title: STEM Education Specialist
Hometown: Binghamton, New York
Education: Master's degree in Teaching from National Louis University in Chicago and a Bachelor's degree in Marine Biology from Long Island University, Southampton.
What is your STEM passion area: 3-Dimensional Science Learning because it puts science content and science literacy into context
What did you do before you worked at MMSA: I spent the last seven years as faculty in the Biology Department at Wright State University, Ohio, teaching science education to pre-service teachers and marine biology to undergraduate and graduate students, and doing scientific practices PL with area schools. Prior to that I was a middle school biology teacher where I taught the inception of IQWST curriculum for eight years. Before becoming a science educator, I spent a dozen years as Senior Research Scientist at The Sea Turtle and Fisheries Ecology Research Lab at Texas A&M University at Galveston conducting research on endangered Kemp's ridley sea turtles in the Gulf of Mexico and teaching vertebrate zoology.
What do you like to do in your free time: In my free time, I enjoy spending time with his wife and two children on, in, or near the water.
Pronouns: he, him, his
Email: all emails are first initial last name at mmsa.org
Projects: 
Teach ME Outside
PeBLES2