Interactive and Engaging Professional Development for Afterschool Educators and Librarians
For program directors and educators:
Learn more about the courses available for your staff.
For Coaches:
Learn more about how to become a STEM coach.
For Partners:
Learn more about how to bring ACRES to your community
ACRES is a nationally acclaimed coaching program that builds knowledge and skills so afterschool educators, librarians and anyone who works with youth in out-of-school settings can confidently facilitate Science, Technology, Engineering, and Math (STEM) experiences for youth. Thanks to generous funding from several national foundations, the program is currently offered at no cost to participants.
Project Funders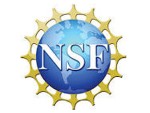 This project is funded by the National Science Foundation, grant #1713134.  Any opinions, findings and conclusions or recommendations expressed in these materials are those of the author(s) and do not necessarily reflect the views of the National Science Foundation.