ACRES is a nationally acclaimed coaching program that builds knowledge and skills so afterschool educators, librarians and anyone who works with youth in out-of-school settings can confidently facilitate Science, Technology, Engineering, and Math (STEM) experiences for youth. Thanks to generous funding from several national foundations, the program is currently offered at no cost to participants.


"ACRES was nice to take a fresh look at my teaching practice and helped me to reevaluate what I am doing and be more reflective about what I really want the kids to know, be able to do, and how to activate their thinking. I thought this experience was a lot more productive than other PD. A lot of the PD I've had front loads you on content and strategy but doesn't give you a lot of time to practice, reflect, and get feedback…I would definitely recommend ACRES and I would do it again, too."

~ Sarah Athearn
21st Century Learning Center
Project Funders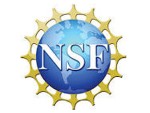 This project is funded by the National Science Foundation, grant #1713134.  Any opinions, findings and conclusions or recommendations expressed in these materials are those of the author(s) and do not necessarily reflect the views of the National Science Foundation.