SUPPORT MMSA & HELP US CONTINUE TO MAKE A DIFFERENCE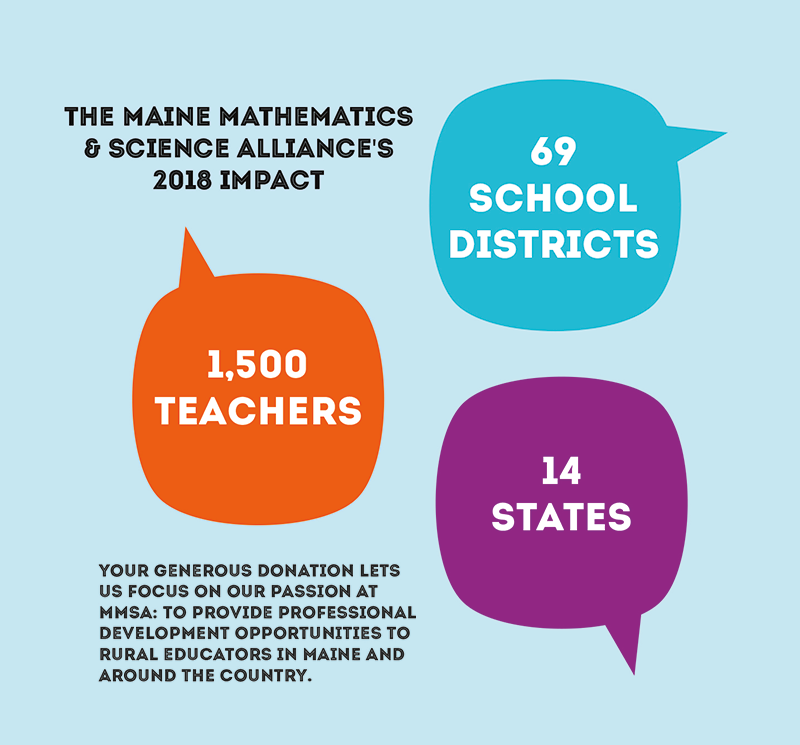 MMSA finds inspiring new ways to get people excited about science, technology, engineering and math today, so that our youth can become the innovators and workforce of tomorrow.
Thank you so much for your continued support. Donations from people just like you make all the difference and we know with your support we can reach our programming and fundraising goals for this year.
Your help could further MMSA's vision of a brighter STEM future for the State of Maine and the nation. We hope you take a moment to look at the many STEM programs and consultations we offer. Help us do more by joining our generous donors and making a commitment to support our annual appeal with your contribution.
Your gift of any amount is an important contribution that will make a difference!

MMSA is a tax-exempt organization as described in Section 501(c)(3) and your contribution may be tax deductible.