Thank you for supporting MMSA and our 28-year legacy as we continue to inspire thought leaders through evidence-based decision-making, critical thinking and new possibilities.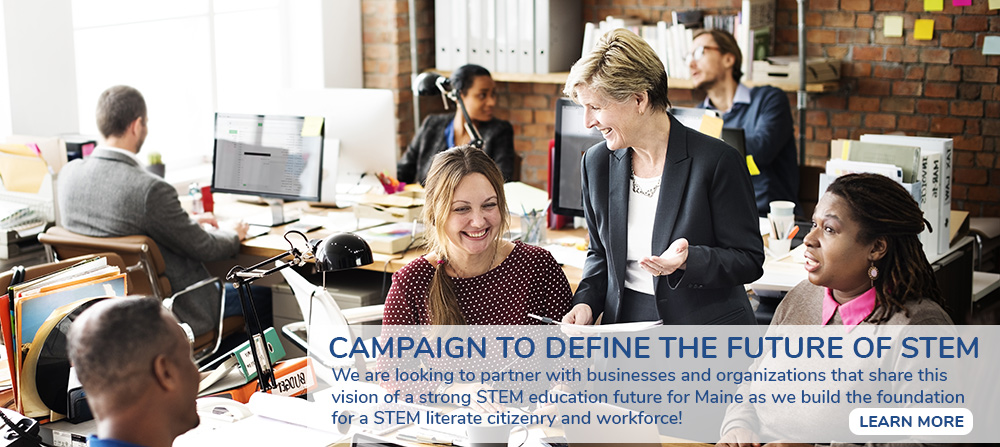 Define the future by supporting MMSA'S AREAS OF GREATEST NEED AND INNOVATION:
Unrestricted funds are hard to come by but the most beneficial to non-profits like MMSA. Your unrestricted gift will give us the flexibility to take risks and invest in areas of greatest need and innovation! 
Define the future by supporting EDUCATOR SCHOLARSHIPS:
Not every school district has the financial means to support the professional learning its educators need. This new fund will be awarded to educators from high-needs districts and create a sliding scale to make STEM learning equitably accessible to all.  
$150 supports one educator's participation in a one-day educator workshop 

$300 supports one educator's participation a 2-part series with 4 live sessions

$1,500 supports an MMSA staff member offering a full-day on-site training for one school
$5,000 supports ongoing on-site training and a virtual coaching package for one school
$25,000 supports a long-term professional learning package at any high-needs school district
Define the future by supporting MMSA's VIRTUAL LEARNING CENTER
To increase accessibility of high-quality professional learning, we need to find new ways to bring training to educators where they live and work, and we need to elevate rural voice by lowering the barriers to participation through technology. 
$750 supports a remote site tool kit for geographically distant schools to participate in trainings

$1,000 supports a 360 degree video and audio smart conference camera for engaging distance learning 

$2,500 supports echo control or speakers and microphones for the virtual learning hub 

$5,000 supports the technology needed to outfit a small video conferencing Zoom room
If you have questions or need more information please contact Rebecca Neville at rneville@mmsa.org.