The purpose of MMSA's board of directors is to advise, govern, oversee policy and direction, and assist with the leadership and general promotion of MMSA, so as to support the organization's mission and needs. Board members serve for three years, which may be renewed up to a maximum of three consecutive terms. MMSA is a 501(c)(3) nonprofit organization.
MMSA Board Members
Chair – Margo Murphy
Science Teacher, Camden Hills Regional High School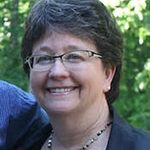 Margo Murphy is in her 36th year teaching earth and environmental sciences and is currently at Camden Hills Regional High School (CHRHS), in Rockport, ME. Murphy has received several awards including the Presidential Award for Excellence in Mathematics and Science Teaching, the Presidential Innovation award for Excellence in Environmental Education, and the National Outstanding Environmental Educator from SeaWorld and NSTA. She is a National Board Certified teacher.  
Vice Chair – Kevin London
Fairchild Semiconductor, SVP Human Resources (Retired)
Kevin recently retired from Fairchild Semiconductor as SVP of human resources after 34 years in the semiconductor business in a range of responsibilities. Fairchild has 9000 employees in 25 countries.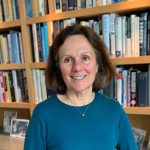 Susan Bates holds a BA in Physics and a BS/MS in Mechanical Engineering. Susan began her career at Bell Telephone Labs where she transitioned from physical design to software development. In the 90s, as the internet took hold, she trained K-12 teachers about using that emerging technology. Most recently, over the last 20 years, she has focused her energies on the nonprofit sector and held leadership positions on myriad boards including land trusts, libraries, and most recently the ACLU of Maine.
Chair of Nominating Committee – Jenn Gagner, Ph.D.
Research Scientist, IDEXX
Dr. Jennifer Gagner is a native Mainer who graduated from Sanford High School and went on to attend MIT, graduating with a BS in Materials Science & Engineering and went on to receive her PhD in Materials Engineering from RPI. Her research focused on how biomaterials, and this work drew her into a post-doctoral fellowship at Harvard Medical School. She recently joined IDEXX as a Senior Research Scientist in Corporate R&D leading a small team working on new immunoassay technologies.
Anne Gauthier-Maurice
Texas Instruments, Public Affairs Manager (Retired)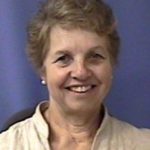 Anne recently retired from a long career in the semiconductor industry, working in Maine for Fairchild, National Semiconductor, and Texas Instruments (TI). She held several leadership positions during her work life, including serving as Human Resources Director with the 1995 project team that oversaw the construction, startup and operation of the South Portland National Semiconductor (NSC) wafer fab. She rounded out her career with a decade in Public Affairs with responsibility for Government and Community Relations with NSC and TI. Previously, Anne served on the MMSA Board and has been a member of the STEM Collaborative steering committee since its inception.
Todd J. Griset, Esq.
Preti Flaherty, Partner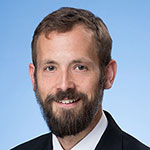 Todd J. Griset practices law as a partner with Preti Flaherty's Energy and Telecommunications practice group. He helps clients make critical decisions on energy and utilities matters. Todd's clients range from startups to Fortune 500 companies, and include developers and owners of renewable and traditional energy projects, as well as industrial and commercial energy consumers and trade associations. He advises clients on permitting and regulatory affairs, as well as transactions relating to infrastructure, manufacturing and energy assets.
Chair of Marketing/Fundraising Committee – Kevin Hathaway
StreetLight Data, Vice President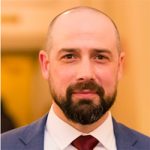 Kevin Hathaway is Vice President of Professional Services at StreetLight Data, an international big data analytics company working to improve transportation and infrastructure decision making. Before StreetLight, he was Vice President at RSG, a data analytics and research-focused management consulting firm. He has supported global product development initiatives for Motorola, Amazon, and Ford Motor Company, advised on national data and technology programs for the Department of the Interior, Department of Energy, Department of Transportation, Department of Agriculture, and the Department of Housing and Urban Development, and contributed original research on behalf of the National Institutes of Health and the National Academies of Science.
Jeff Hecker
University of Maine Orono, Senior Advisor to the President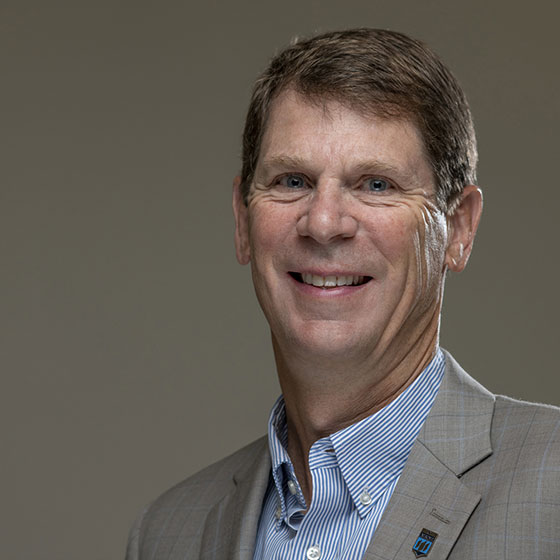 Jeffrey Hecker received his Ph.D. in clinical psychology from UMaine in 1986 after earning the B.S. degree in Psychology from the University of Illinois. He began at UMaine in 1986 as director of the Psychological Services Center, the training clinic for UMaine's doctoral program in clinical psychology. Dr. Hecker is a clinical researcher whose work focuses on understanding and treating anxiety, and on risk assessment. He is the author of two books and scores of journal articles and presentations. 
Joel Pike
Verso Corporation – Androscoggin Mill, Energy Manager
Joel Pike is the Energy Manager at Verso Corporation's Androscoggin Paper Mill in Jay, Maine where he manages one of the most complex energy platforms in the region. He received his Bachelors of Science degree in Electrical Engineering from the University of Maine, where he was the salutatorian of the Class of 1993. Presently, he is a member of the RSU #73 School Board, where he is the Chair of the Policy Committee and was recently appointed and approved for a seat on the Board of Trustees for the Maine School of Science and Mathematics.
Secretary – Erica Beck Spencer
Univeristy of California, Curriculum Specialist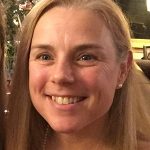 Erica Beck Spencer works as a curriculum specialist for the research based Full Option Science System (FOSS), an award-winning active science program developed at the University of California. She spear headed the Taking FOSS Outdoors feature of this program, taking this indoor program and incorporating regular outdoor activities to extend the learning to the schoolyard. Prior to working for FOSS she taught elementary school in Portland, Boston, and Cambridge. She resides in Portland, ME and has served as an advisor to the Learning Works After School Program, as a board member for the Maine Environmental Education Association, and as a board member for Rippleffect.