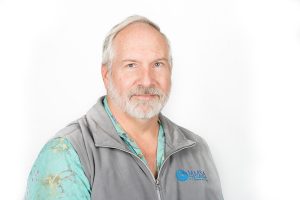 Dr. Thomas E. Keller has been appointed the executive director of the Maine STEM Council. The Council was established by the Legislature in 2011 to "develop strategies for enhancing science, technology, engineering, and mathematics education from prekindergarten through postsecondary education." The Council mandate also includes linking these STEM education strategies to those for workforce development in these fields.
In this role, Dr. Keller will provide leadership in building a state plan for STEM education and workforce development, for putting in place a dashboard of indicators to monitor that plan, identifying immediate actions to improve education and positioning Maine to successfully apply for grant support for partners to implement the elements in that state plan. The Council established the new part-time position of executive director, as stated by the Legislature, "to provide leadership and management expertise that will assist the council in achieving its goals."
Dr. Keller is currently Co-Director of the Maine Mathematics and Science Alliance and MMSA's Reach Center. MMSA leads professional and curriculum development activities in mathematics and science education across Maine. MMSA's Reach Center is an initiative to enhance statewide STEM opportunities outside of school. He was also recently Senior Science Adviser with Achieve, Inc., a Washington, DC-based organization leading the national effort to implement the Next Generation Science Standards.
After teaching science at Cony High School, Keller served for 19 years as the science specialist in the Maine Department of Education. He has since worked on science education topics with the National Research Council and the National Academy of Sciences in Washington, DC. He holds a doctorate in education in teacher preparation and curriculum studies from the University of Massachusetts – Amherst
In announcing this appointment, Jerome Pieh, chair of the Maine STEM Council, noted, "Tom brings us statewide experience as a teacher and curriculum leader, national stature in STEM learning, and a deep passion for Maine. he returned to his home in Newcastle in order to resume his career in Maine. We are excited to have his leadership of our work."
"Working with the Maine STEM Council provides numerous avenues to help the K-12, out of school and higher education systems in Maine provide opportunities for students to learn and apply science, technology, engineering and math, both for career possibilities as well as further study. Coordinating the education system with present and future workforce needs and for a better understanding of the world we live in is central to the development of Maine," said Dr. Keller.