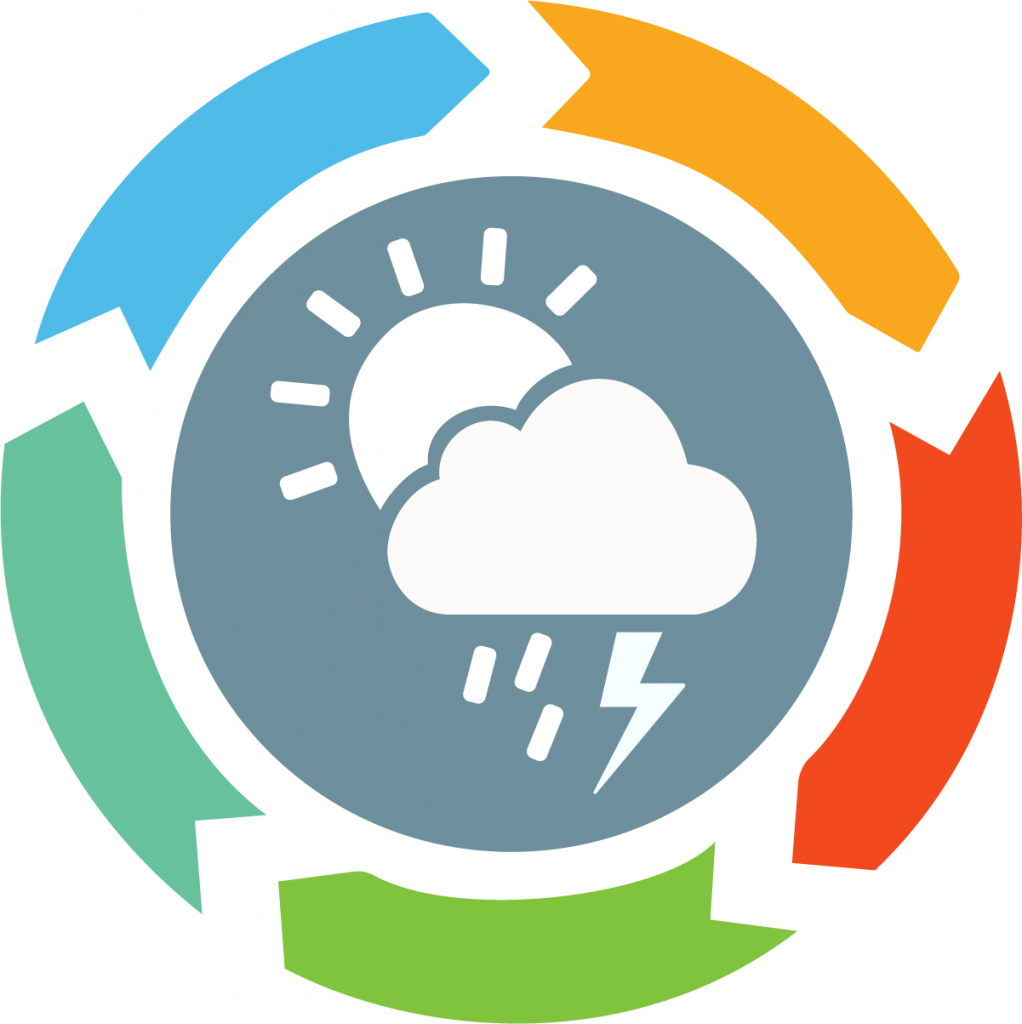 The WeatherBlur project is in its second phase for the school years, with students and their teachers collecting data on a range of investigations.  Behind the scenes, MMSA's educational researchers and collaborators are conducting interviews and looking at research data to see how people learn when they are involved in an online non-hierarchical citizen science program.  Overall this project is trying to understand how online citizen science projects can provide a space to foster collaborations and support local actions to solve a problem.  Our research over the past few years looked across not just the WeatherBlur project, but also looked at the Gulf of Maine Research Institute's (GMRI) Vital Sign's project, and Public Lab to understand if there are any themes in how online citizen science can support collaboration and local actions.
We found the key design principles, driving the programmatic and technological structures to accomplish this are: 1) bringing together diverse groups from vast areas of expertise; 2) participant-driven real-world investigations that are relevant to participants' lives; 3) access to tools and stories about past successes and failures; 4) bridging online activities with on-the-ground activities. Now we are working hard to incorporate these findings into the next version of WeatherBlur! Keep an eye out for our newly released publications.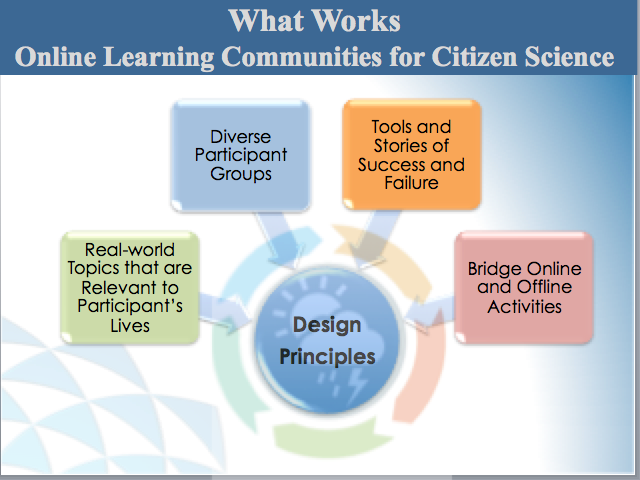 When thinking about how to design the online functionality, the research points to focusing on 5 key tools and practices to support the online citizen science community.