In just one month, three Maine students will head to Los Angeles, California for the Intel International Science & Engineering Fair (ISEF). They will join more than 1,500 high school students from 75 countries who received top honors at their local science & engineering fairs.
SeungHeon Song of Gould Academy will exhibit his project called Smart Road Signs. An increase in pedestrian "distracted walking" accidents led him to develop an app that warns smartphone users when they are approaching an intersection. The app interfaces with Bluetooth technology embedded in road signs. A pedestrian with the smartphone app installed would receive a notification that prompts them to pay attention while crossing the street.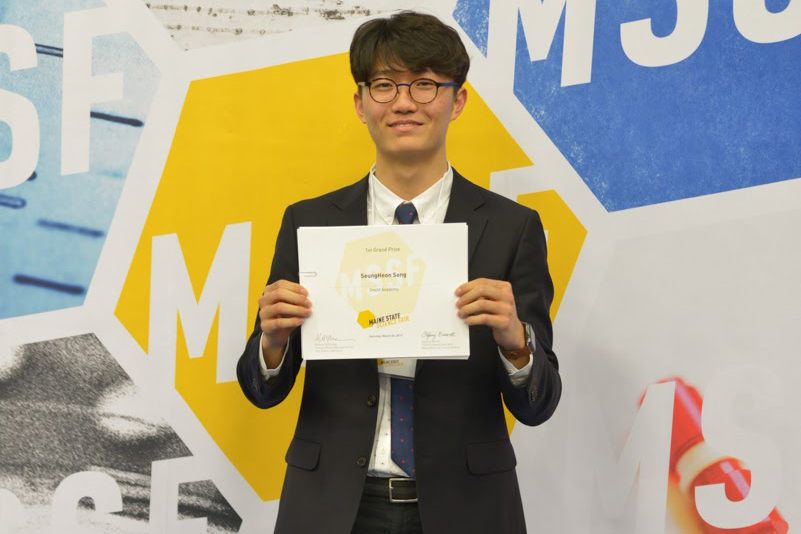 Sydney McDonald of Bangor High School will exhibit at ISEF for the second year in a row. Her project involves developing artificial muscle using ionic polymer-metal composites. Her research involves developing artificial muscles that contract like real muscles in response to electric impulses in the body. She hopes to contribute to the fields of prosthetics and muscular degeneration.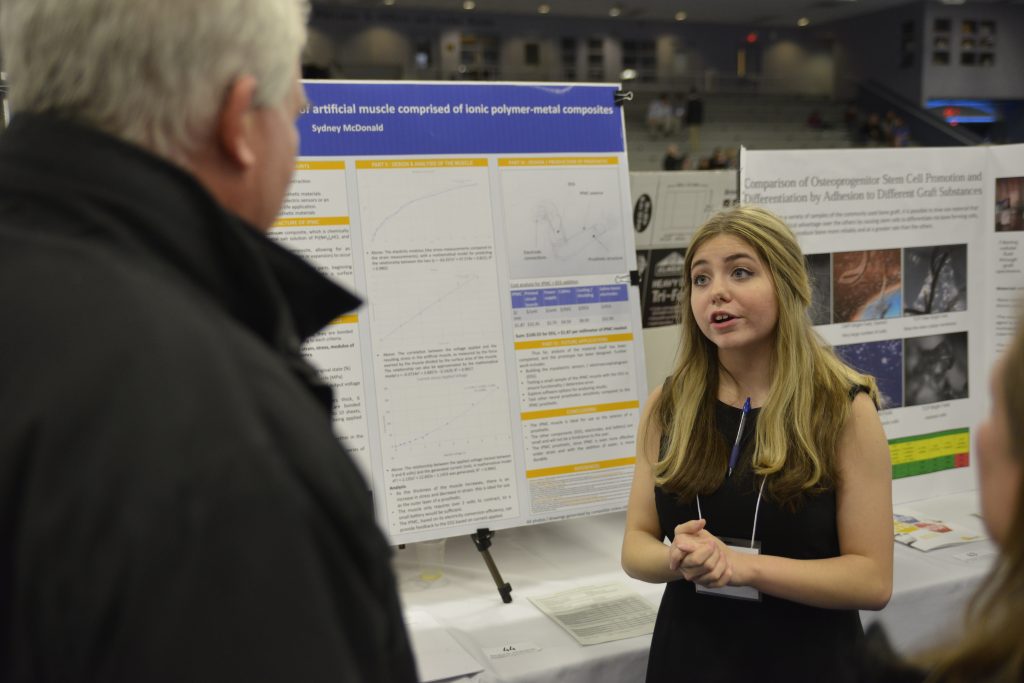 Lily Waddell of Bangor High School will exhibit her project which seeks to develop an alternative treatment for Luminal B breast cancer by targeting DNA repair mechanisms. This aggressive form of breast cancer does not respond well to chemotherapy. Her hypothesis is that blocking the cancer cells' ability to repair their DNA will cause the cells to die on their own.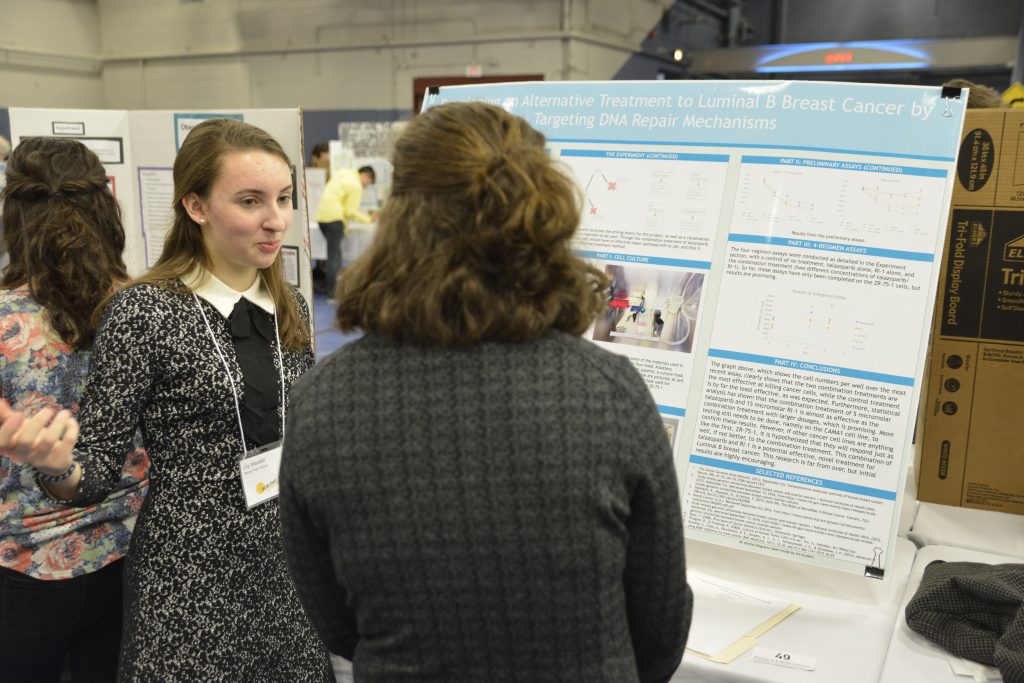 Three other students will represent Maine at national competitions this June.
Mei Tian of Bangor High School will travel to Charlotte, North Carolina to compete for the Stockholm Jr. Water Prize. Mei's project tested the effectiveness of mycorrhizae in the remediation of phosphorus from stormwater. She discovered that plants with these beneficial root fungi absorbed more phosphorus in water.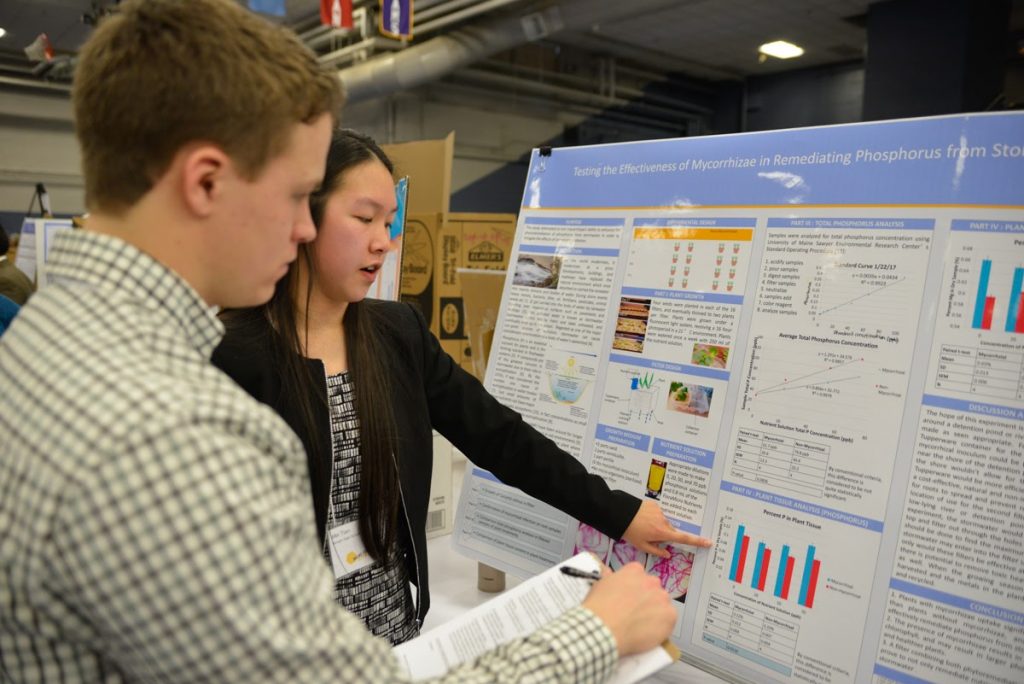 Kaitlyn Dunham of Old Town High School and Elyse Daub of Bangor High School will go to Oswego, New York to compete in the GENIUS Olympiad. Kaitlyn studied whether mud worms that infect Eastern Oysters thrive in colder or warmer water. Elyse studied fungal disease of Eastern White Pine to determine that these infections are caused by more than 100 species of fungus.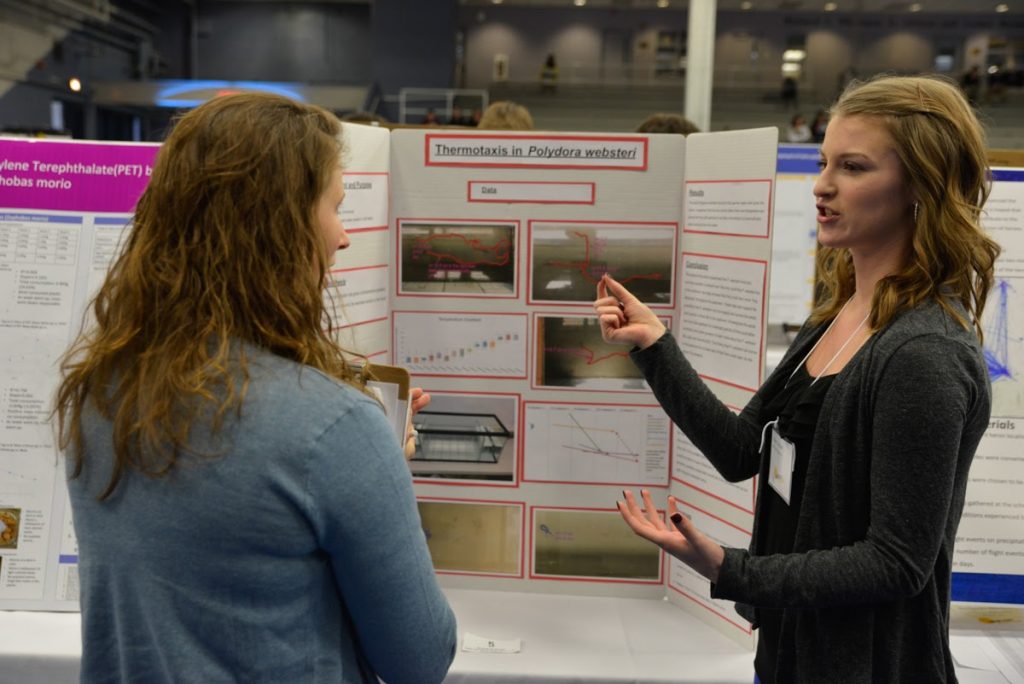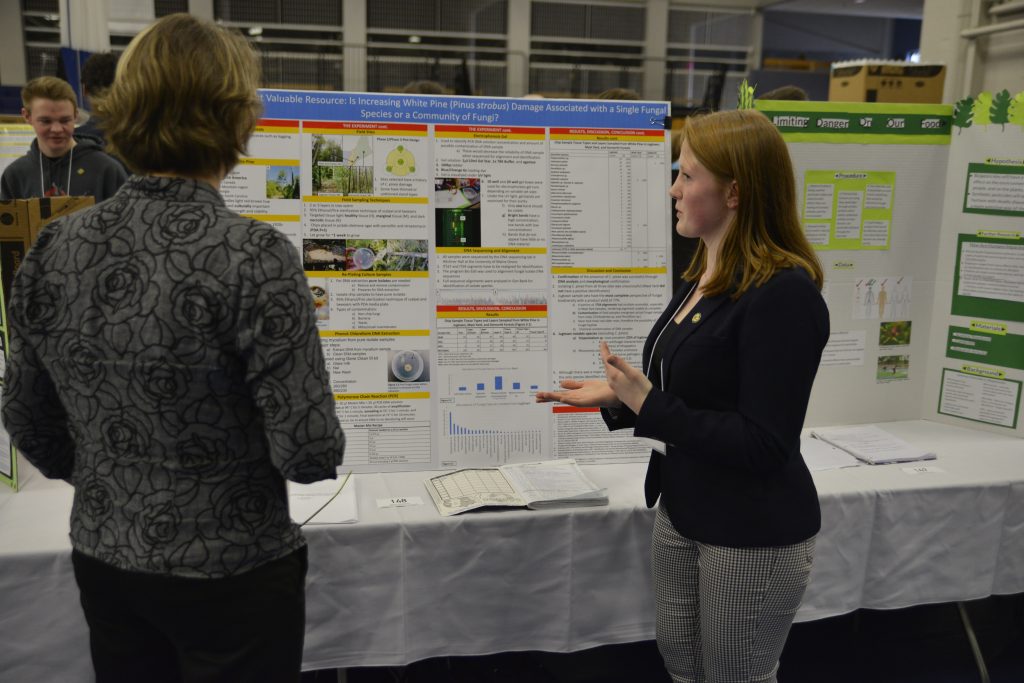 We're proud that they're representing our state.