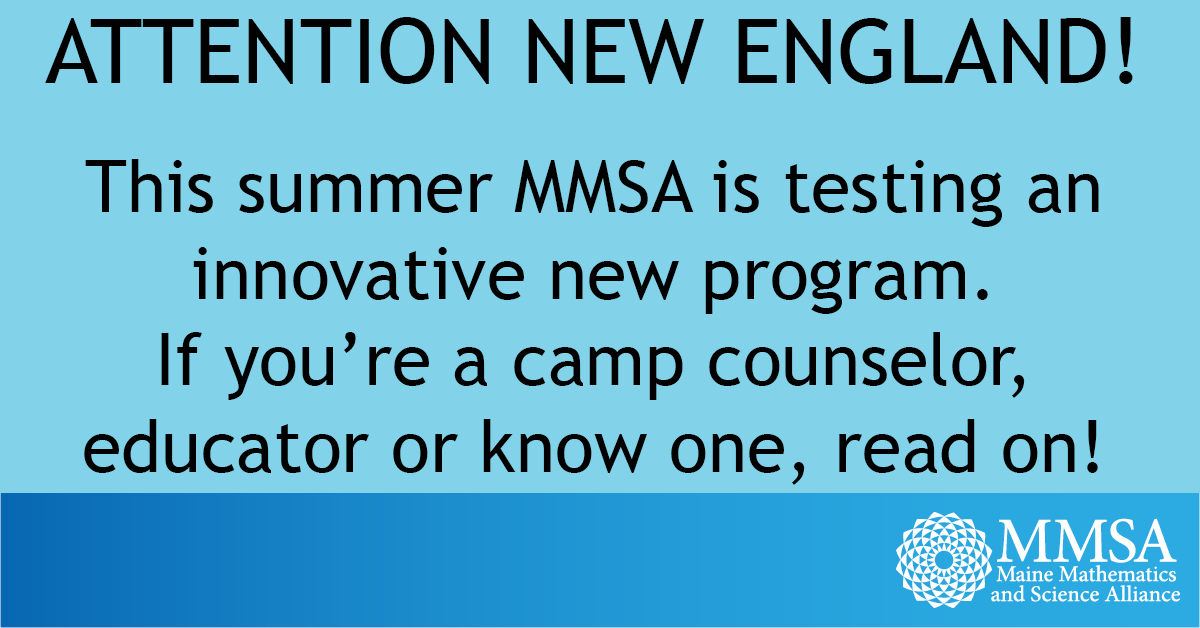 MMSA is looking for camp counselors and educators from across New England to participate in testing an innovative, video-based coaching curriculum in STEM. This is free professional development with a stipend!
Space is limited! Sign up now!
Registration deadline:
June 15th
Start Date:
June 28nd
To sign up, http://tinyurl.com/ACRES-registration or contact acres@mmsa.org
Interested? Download the flyer below to learn more!