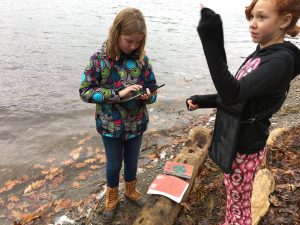 This month, the MMSA research team is busy traveling throughout Maine for the spring data collection blitz for WeatherBlur. Over the course of three weeks, the team will travel to nine different schools throughout Maine, from Songo Locks to Sedgwick, to capture both what and how students are learning through their participation in the project.
Along with fun games and activities to assess students' graphing interpretation skills, this year we are piloting a new instrument to assess how students think about the science process. The Science Process Instrument (SPI) is an interview and discussion tool that focuses on how to create an investigation to address a mock scenario about a locally relevant issue. It is designed to mimic the process that students participated in throughout the year during WeatherBlur.
In the Fall, we asked students to think about how to design an investigation about ticks and disease, and this spring in keeping with this buggy theme, we are talking about investigations related to stink bugs and climate. This new assessment instrument helps us document how students think about the science process, what steps they would take to research and design an investigation, who they would collaborate with and how they would share their findings.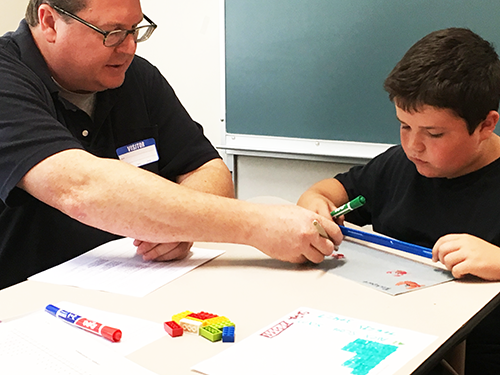 Students have come up with some very creative investigation questions and methods that they would implement. One of the students wanted to investigate if more ticks are found on certain species of animals than others and wanted to work with scientists to trap and conduct tick counts on different animals. Another student wanted to investigate if a local invasive plant species increased the prevalence of ticks. In addition, because WeatherBlur involves the whole community, including teachers and scientists as well as students, we are also conducting these interviews with the adults to document how they think about the science process over the course of their participation in WeatherBlur.
Vist the WeatherBlur project page for more information about WeatherBlur.