Thanks to generous funding from the Elmina B. Sewall Foundation, Maine Mathematics and Science Alliance is embarking on a new research initiative to study nature-based education for K-12 youth across the state of Maine. This project, in partnership with the Maine Environmental Education Association, is dedicated to taking the first steps toward building the capacity and networks for nature-based education fields in the State of Maine. Our goal is to develop a survey tool to gather data and generate a report about who, where, and how K-12 youth are engaging in nature-based education. We are interested in collecting data from both K-12 schools as well as out-of-school settings that serve K-12 youth, such as libraries, afterschool programs, land trusts, nature centers, etc.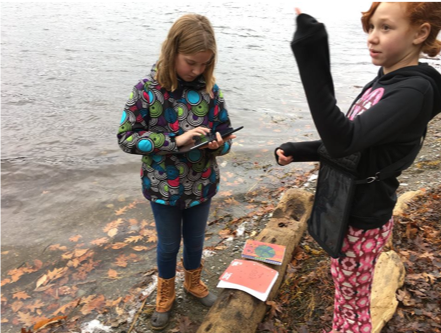 The state of Maine has a wealth of nature-based education initiatives. Unfortunately, many of these initiatives work in isolation from other similar initiatives. Consequently, there are no overarching learning goals that the nature-based education community is working towards in unison. This research project will gather the necessary baseline data about the nature-based education field in Maine to determine professional development needs of the field, examine current and anticipated challenges for implementing nature-based education projects, identify regions and populations that are not being served equitably, study effective partnerships between schools and community organizations, and to identify high quality educational experiences that could serve as exemplars for others.
We have recruited an advisory board of leaders in the field of environmental education in Maine, including representatives from The Nature Conservancy, Unity College, University of Maine, GMRI, and Maine Audubon, as well as representatives from school districts across Maine.
We will deploy a survey instrument to schools and organizations throughout Maine by early November. If you are interested in contributing to this initiative, please contact MMSA Research Associate Alex Brasili at abrasili@mmsa.org.