Many parents find themselves homeschooling their children for the first time. In some cases, their schools give lots of support and plenty of activities for children to do. In other cases, parents feel the need to take the role of educator for the remainder of the school year. First things first: YOU'VE GOT THIS. The fact that you're seeking out ways to enrich your child's education is half the battle. Our hope is that we can provide easy-to-use resources for parents to engage their children in STEM (science, technology, engineering, and math). Check back weekly or follow us on Facebook to get updates!
Earth Day Resources for You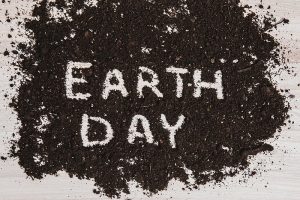 Earth Day is April 22, so all of the activities we're suggesting have an environmental focus. To get involved in an online Earth Day event, visit earthday.org. And check out this Project Learning Tree site for some other ideas you can do with your children, including everyone making an Earth Day Pledge.
Tech Time 🌐
Ranger Rick: National Wildlife Federation is making their kids' site free to use until the end of June. They have online games, crafts & activities, and lots of wildlife videos. It's geared toward elementary-aged children.
Get Outside 🌤
Nature Journaling: We want to protect the things we value. One way to develop an appreciation for nature is to write about or draw the things we see. If your kiddos really get into nature journaling, it can also be done indoors on a rainy day by bringing things in from outside – sticks, rocks, leaves, or a flower in a vase – or by looking out a window. It's ideal for upper elementary and middle school.
Rainy Day 🌧
Recycled Paper Beads: Why buy plastic beads when it's easy to make eco-friendly ones at home? Children can make friendship bracelets from recycled paper, such as old magazines, and send them to their friends. Other materials needed include scissors, glue, toothpicks, and string. Good for elementary and middle school.