If you stumbled on this year's virtual Maine State Science Fair, you might think you were an accidental "Zoom bomber" in an online meeting. But if you stuck around for a moment, you'd witness passionate students, curious judges, and a team of STEM educators working to keep this annual event going during a pandemic.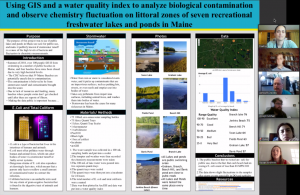 On March 1, MMSA and The Jackson Laboratory received 199 projects from Maine high school students. Just one week later, we found ourselves debating whether we should continue planning an in-person event, postpone it, or even cancel our March 28 expo. Our decision to transition to a fully virtual fair gave us the best chance at moving forward without interruption. We knew we'd made the right call when UMaine, our 2020 host site, closed two days later to hinder the spread of COVID-19.
During the two and a half weeks of planning we made many difficult decisions, the first being that we could only interview a portion of the projects via Zoom. We asked judges to review the students' abstracts and choose the projects they would like to see on the day of the fair. We invited those students to submit posters, which we then shared with the judges. The students showed amazing resilience as we changed the way they would share their research. Teacher Liz Hoyt of R.W. Traip Academy said it well: "One thing we all know about science (and life) is that sometimes we have to adjust and shift our path and allowing our kids the chance to do that is a wonderful lesson."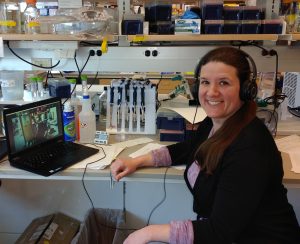 MMSA organized 220 interviews between 146 students and 100 judges, all to take place on the morning of March 28. Thanks to practice sessions we offered in the week leading up to the fair, there were relatively few technical glitches. Most judges worked in groups to interview their students, while staff acted as zoom moderators to place judges and students into chat rooms for their interviews. We heard judge after judge say the same thing: while they wished everyone was together in person, they were impressed with how well the students presented their projects.
The event culminated in a live streamed ceremony that afternoon, where we gave awards for top category prizes and special awards, college scholarships, and grand awards. You can see the list of winners and view the awards ceremony at mmsa.org/virtual-mssf.
The most rewarding part of the experience for our staff was knowing that we continued an event while other activities the students had planned – sports, drama, prom – are being canceled this spring. This Maine State Science Fair was truly a celebration of STEM, hard work, and innovation.
Maine State Science Fair is co-sponsored by the Reach project at MMSA and The Jackson Laboratory.