We're providing easy-to-use resources for parents to engage their children in STEM (science, technology, engineering, and math). Check back weekly or follow us on Facebook to get updates!
Celebrating National Wildflower Week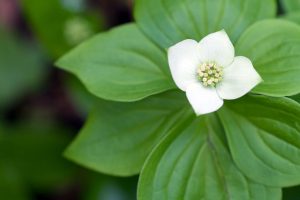 Spring is finally here and with it comes warmer weather and beautiful blooms! Celebrate spring by getting outside and exploring your backyard or neighborhood during National Wildflower Week.
Tech Time 🌐
iNaturalist: Ever wonder what that pretty flower is you see every spring? Try the iNaturalist app (or their Seek app for kids under 13)! Become a citizen scientist yourself by downloading the app and taking pictures of your observations. You will be able to identify plants, animals and insects you see (including those helpful pollinators). Not only will you learn more about the natural world around you, your observations will be added to huge databases contributing to biodiversity science and conservation.
Get Outside 🌤
Collect a sample or two: Go outside and find a spot where you have permission to pick flowers. Carefully pick a section of the plant while trying not to damage other flowers or take too many. Record when and where you found your flower. Please be sure your wildflower is not threatened or endangered! Do not pick or disturb if you think it is threatened/endangered. Use the iNaturalist app to help you identify your flower.
Rainy Day 🌧
Flower and leaf pressing book marks: Pressing flowers and leaves has been around for many years and was very popular during the Victorian era. Try your hand at pressing some of your flowers you collected. You can make a journal, a collage or even a bookmark! If you don't have the materials on the list, find things around the house (i.e. old envelopes from mail, cardboard from a cereal box). If you don't have a laminator or clear contact paper, use packing tape.