We're providing easy-to-use resources for parents to engage their children in STEM (science, technology, engineering, and math). Check back weekly or follow us on Facebook to get updates!
International Museum Day, May 18, 2020!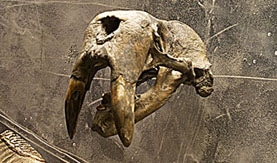 Celebrate International Museum Day all week long by "visiting" some museums and maybe even creating a museum of your very own! From dinosaurs, to space, to computer technology, to fine arts, you never know what you'll discover at a museum.
Tech Time 🌐
Visit a museum, virtually: Many museums around the world have gone virtual. Is there a particular subject you are interested in? Chances are you'll be able to find a museum exhibit about it. This is a list of the top 12 world-class museums you can now visit online. Museums are full of interesting collections. Take some time to explore – are there any differences in museum design; what was the most interesting exhibit you saw; did you learn anything new?
Get Outside 🌤
Have you ever wanted to start a rock collection, a pressed-flower collection or a seashell collection? Now's your chance! Go outside and find things that inspire you and start your own collection. Remember that all museums start as small collections that grow over time. For some help to get started, check out these great tips on why collecting is important and how you can start your own collection (Spark: A Guide to Ignite the Creativity Inside You, page 27).
Rainy Day 🌧
Home museum: Now it's your turn! Can you design a museum exhibit in your own home? You now have a small collection of interesting items that inspire you and it's time to show off what you have. Do you have other collections you'd like to exhibit, like a collection of action figures, a mineral collection, or maybe even some of your favorite clothes? Gather your collection(s) and set up a display in a prominent place in your home. Make small labels and write short descriptions for each item. Have your family tour your museum; you could even record a virtual tour to share with your friends.