We're providing easy-to-use resources for parents to engage their children in STEM (science, technology, engineering, and math). Check back weekly or follow us on Facebook to get updates!
International Drum Month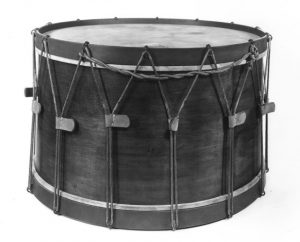 Celebrate International Drum Month (May) with us this week by exploring the world of sound! The Acoustical Society of America has some great resources dedicated to learning more about the physics of sound through listening and hands-on activities. Or grab an instrument and learn to play – research suggests that playing music improves memory and attention, while also reducing stress!
Tech Time 🌐
Learning an instrument can be a great way to destress while strengthening memory and auditory processing. While nothing replaces a good music lesson with a local music instructor, new options for learning an instrument online can be fun and engaging. The online learning platform, Yousician, has a huge library of popular music to learn on a variety of instruments, and even gives you real-time feedback on your playing! While they have premium paid options, try the free account to see if it works for you.
Get Outside 🌤
Sound is all around us, but sometimes we forget to stop and listen. Making your own wind chimes can be a great way to learn how sound works while adding some acoustic beauty to your backyard. Check out this DIY Wind Chime activity to make your own chimes while experimenting with various materials and construction techniques to understand how sound works. When you're done, sit back with a cup of tea and enjoy your contribution to the soundscape!
Rainy Day 🌧
Acoustic Ecology is the study of sound in our environment. We are often so familiar with the sounds in our own environment that we don't notice them. If you live near a pond or wetland, no doubt you would recognize the distinct sound of the peepers coming alive each Spring. On the coast, the steady rhythm of the waves is a constant sonic backdrop to life. Next time you're stuck inside, take a virtual sonic journey to sound environments around the world on Nature Sound Map, and hear how they compare to your own backyard!