The mission of MMSA impacts many diverse stakeholders ranging from educators themselves, to the students they reach, to businesses that hire a qualified STEM workforce, to parents, and everyone in-between. It is with this in mind that we work towards building a board of directors that reflects those stakeholders.  MMSA's board has grown in strength and expertise over the past few years transitioning from a board of mostly higher education representatives to a diverse array of expertise.  I wanted to take this opportunity to thank and celebrate our board!  At the same time, I also wanted to identify some areas of expertise we are looking to add to our board membership – maybe you know of someone interested in advancing MMSA's mission with this stellar group of passionate leaders!
---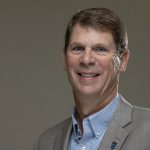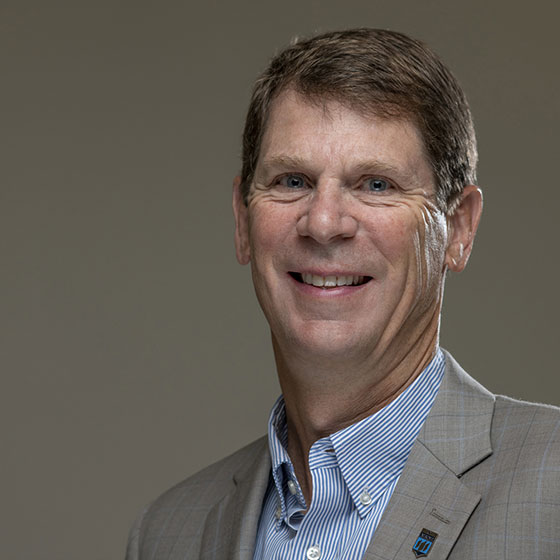 Jeffrey Hecker (Orono) is the board chair, a clinical psychology researcher, and serves as Senior Advisor to the President of the University of Maine at Orono. Jeff brings a wealth of experience in board governance, organizational leadership, and management as he worked hard to set up strong committee structures and methods to help board members understand MMSA's work and challenges.
Kevin London (Topsham) is the board treasurer, chair of the finance committee, and was actually a founding board member of MMSA back in 1992 and rejoined the board in 2016.  Kevin was Senior Vice President of Human Resources at Fairchild Semiconductor International prior to his retirement. Kevin's expertise in HR has guided MMSA through many challenges (big and small) and somehow he approaches every situation with a smile, a calm and easy going attitude, and a logical no-nonsense approach.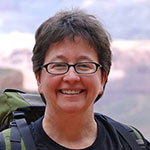 Margo Murphy (Rockport) is the vice chair of the board and an award-winning science teacher at Camden Hills High School. Margo's career evolved alongside MMSA over the years as she took on numerous state and national science teacher leadership roles at the National Academy of Sciences Teacher Advisory Council, National Science Teachers Association, and many others. We are extremely lucky to have this excellent teacher leader informing our work and ensuring MMSA address the needs of practitioners as they arise.
Jenn Gagner (Portland) is secretary of the board and a senior research scientist and engineer at IDEXX, with her research focusing on new immunoassay technologies.  Jen was born and raised in Maine and understands first-hand the challenges and opportunities for Maine youth interested in STEM careers.  She is a strong advocate for STEM education and was a co-leader of the March for Science in Portland. Jenn has developed unique opportunities for MMSA to share our work in a way that aligns with emerging innovative STEM businesses and young professionals in Maine.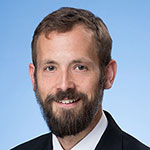 Todd Griset (Brunswick) practices law at Preti Flaherty and specializes in business law related to energy and utilities.  Before diving into law Todd completed degrees in Physics, French Literature, and Environmental Studies.  Todd has been an excellent advisor in all legal matters and an outstanding asset as MMSA strives to develop a sustainable business model for client-based STEM professional learning services.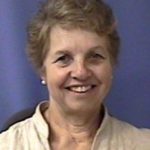 Anne Gauthier-Maurice (New Gloucester) recently retired from Texas Instruments after a long career in the semiconductor industry, most recently as the director of public affairs with responsibilities in government and community relations. Anne has been a long-time advocate and supporter of STEM education having served on the Maine STEM collaborative for many years.  Anne understands first-hand the STEM workforce challenges Maine is dealing with and is excited to see more relationships building between the industry and educations sectors of Maine.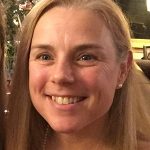 Erica Beck Spencer (Portland) is a curriculum design specialist at the Lawrence Hall of
Science with the FOSS Project. She has led professional development efforts reaching over
10,000 educators across the country and is a sought after specialist with outdoor education and
environmental education. She spearheaded the Taking FOSS Outdoors initiative, taking a
traditionally indoor program and incorporating regular outdoor activities to extend the learning to
the schoolyard. Erica provides MMSA with excellent guidance on national trends and models for
STEM professional learning to advance our mission.
Joel Pike (Jay) is an electrical engineer by training and serves as the Energy Manager at Verso Corporation's Androscoggin Paper Mill.  Joel is a passionate advocate for STEM education serving on the board of the Maine School for Science and Math (MSSM) and local school board member, just to name a few of the STEM-aligned responsibilities Joel currently engages in.  Joel's professional and personal interests bridging both the formal and informal STEM learning experiences available to rural youth are an excellent fit to advance our mission.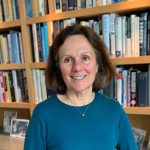 Susan Bates (Tenants Harbor) led a varied professional career ranging from engineering, and software development, to emerging information communications technologies as the internet evolved.  Over the past 20 years she has focused her energies on the nonprofit sector and held leadership positions on myriad boards including land trusts, libraries, and most recently the ACLU of Maine.
Please join me in thanking these outstanding individuals for their commitment to STEM education and advancement!  We are looking for a few committed and passionate individuals to join the board with experience in the following areas:
Fundraising and development
Marketing and communications
Informal/out-of-school STEM education
STEM education research
Organizational management