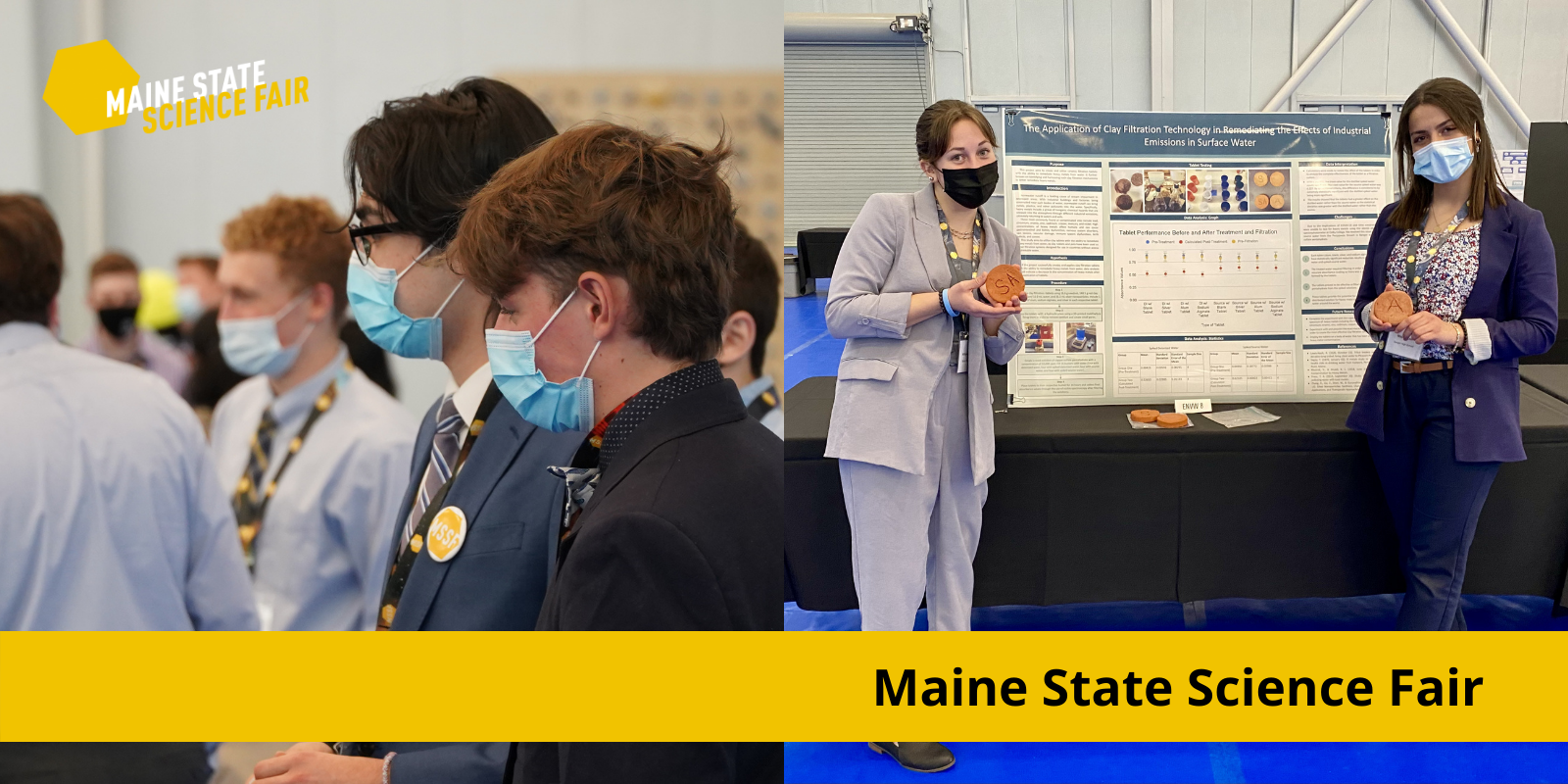 Colby College's new Alfond Athletics Center was abuzz with excitement on Saturday, March 26. Scientific posters and lab notebooks replaced sports equipment; spiffily-dressed high school students stood in for college athletes. It was a Maine State Science Fair like no other, an event returning after a two-year virtual hiatus. Students spent the morning telling judges about the work they'd done throughout this school year. Projects ranged from behavioral studies to inventions and from environmental research to physics investigations. Some students and judges interacted in the online environment, as this was also a hybrid event.
In the evening, a virtual awards ceremony celebrated the day. The MSSF team announced category and special awards, and got help from college and university officials to announce the winners of over $800,000 in scholarships. This year's grand award winners, who will represent Maine at the Regeneron International Science & Engineering Fair in May, are:
In first place, Cuthbert Steadman of Bangor High School, with a project entitled

Creating a Low Cost Non-Invasive Blood Glucose Monitoring and Automatic Insulin Injection System with an Artificial Neural Network and Raspberry Pi

.

In second place, Emma Markowitz of Boothbay, with a project entitled

A Non-Invasive Approach to the Treatment of Equine White Line Disease using Poly-wrap and Manuka Honey Topical

.

In third place, William Xu of Bangor High School, with a project entitled

Developing a scalable neural network model using medical imaging to better diagnose Alzheimer's

.
To see a full list of awards, including prior years' winners, visit maine-state-science-fair.com/awards/celebrate. Maine State Science Fair is presented by MMSA's Reach project in collaboration with The Jackson Laboratory.