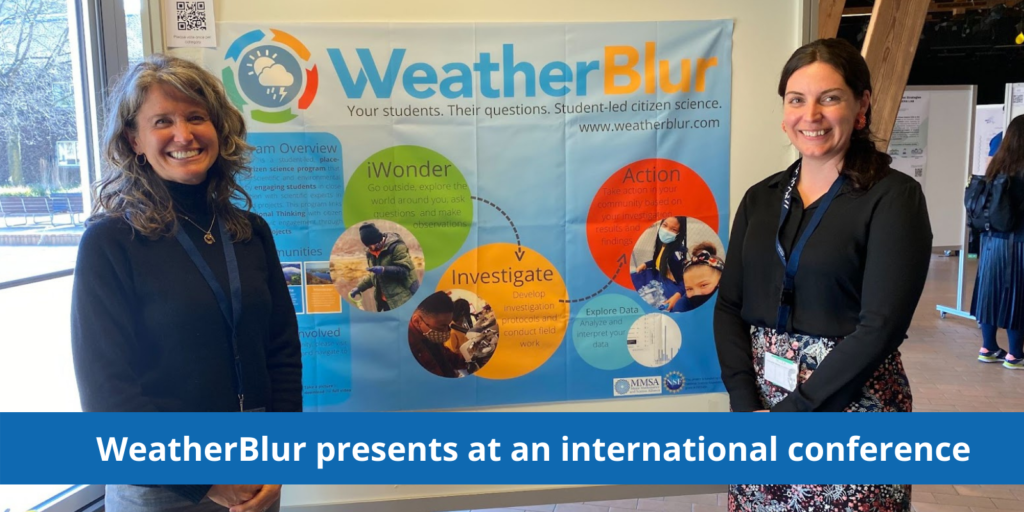 MMSA's Rebecca Clark Uchenna and Barton Academy teacher Megan McCall recently traveled to Aarhus, Denmark, to present at the Engaging Citizen Science Conference. They shared how MMSA's place-based citizen science program, WeatherBlur, is unique within the field. McCall is a current WeatherBlur teacher and has been implementing the program in her classrooms for three years.
This international two-day conference brought together experts from around the world in the field of citizen science to promote knowledge sharing, learn from one another, and workshop different methodologies and concepts to strengthen the field of citizen science.
During their presentation session, Clark Uchenna and McCall shared insights into how WeatherBlur an entirely student-driven program. Students decide what to explore and teachers and scientific experts act as guides and mentors throughout students' scientific exploration and discovery process. Students are not simply collecting data for a researcher's project, they are the ones driving their own research within their communities. 

While in Aarhus, Clark Uchenna and McCall were able to not only learn more about citizen science initiatives but to also learn about the rich history of Denmark and its Viking heritage. If you're ever in the area, Clark Uchenna and McCall highly suggest visiting the Moesgaard Museum to learn more about Denmark's remarkable past.