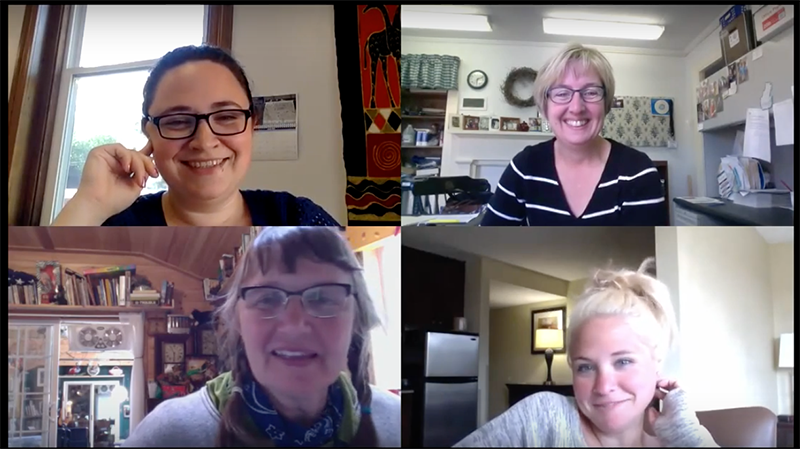 The Afterschool Coaching for Reflective Educators in STEM (ACRES) is a professional development (PD) model involving frontline staff in afterschool programs coming together virtually.  ACRES is actively recruiting new educators for its next cohort.  The professional development is estimated to be a $250-$400 value and those who complete the pre and post surveys are eligible for a stipend.  In addition, there are opportunities for people to learn how to be an ACRES coach and take this PD back to their networks.  This is critical in creating support networks that grow into coaching cohorts.
ACRES began as a pilot program in 2015 and has grown steadily since its inception.  The program is funded through 2021 from two different sources.  One funder is StemNext, which focuses on afterschool networks such as Maine Afterschool Network, The Boys and Girls Clubs and other afterschool programs.  The other funding source is the National Science Foundation, whose focus is on reaching out to librarians and moving a blended PD approach of in-person and virtual coaching to a completely virtual program.  In addition, there is also a research aspect, looking at what brings cohorts together, how to recruit new cohorts and assessing if the work you are doing is effective.  This research element is evaluated through evidence in videos as well as pre and post surveys.  So far, the ACRES program has reached from Maine, across the country and from traditional afterschool networks to out-of-school arenas such as 4H, museums and libraries.
[br]
As the ACRES program has evolved, it's undergone a slight shift and is now named Afterschool Coaching for Reflective Educators in STEM.  Although there is a still a rural focus, it's not always clear cut what areas are rural, as people's perceptions of rural vary widely.  Rather than restricting participation, ACRES focuses on making sure that afterschool educators who would otherwise be limited due to location, resources, time and bandwidth issues have the opportunity to participate in valuable PD. The ACRES program is a unique and relatively new model for professional development, pairing small cohorts with reading, instruction and coaching all via virtual methods.  This virtual approach makes it extremely well suited for those in rural areas who might otherwise feel isolated.  Through ACRES they are given support and structure for meaningful professional development.
[br]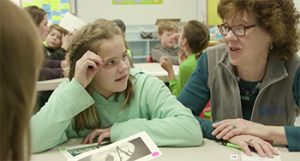 The ACRES team strives to evolve professional development; moving away from webinars and live workshops to delivering completely virtual, yet interactive professional development.  This allows all of the benefits of traditional in-person PD while creating opportunities for educators who don't always have access to good coaching opportunities.  Cohorts are added every few months, with frontline staff in afterschool programs coming together online to share videos of their own interactions with youth. Groups of 4-8 educators attend virtual workshops and learn two important STEM skills.  They regularly videotape their own work with youth and discuss their videos with peers and an experienced coach during online small-group coaching sessions. The model recognizes that frontline staff learn best by watching themselves and each other as they practice new skills in a safe setting with a skilled coach.  After the initial sessions there are opportunities for up to five additional "returner" sessions to further refine and hone their STEM practice.
[br] Over the past three years, ACRES has successfully coached over 50 educators in STEM skills.  ACRES training is widely valued by participants.
96% of ACRES participants would recommend the course to someone else
93% of participants would take another course in the same format
89% of participants felt their work with youth changed after an ACRES course
Participants gained both STEM-specific skills as well as general facilitation skills that transcend discipline.
"Purposeful Questions have been so powerful and impactful for me and the way I teach in my classroom. ACRES is one of the few courses I've had that when it is over I am still using what I learned. It has made me a better teacher and made my students better learners."

"I learned so many tips and tricks about working with kids, and I've never even run a science program before. I'm in the process of establishing a STEM club, so this has been the catalyst and has given me the confidence to do that."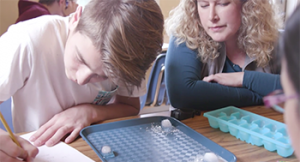 As the ACRES program moves forward they are re-vamping with a new website to help potential participants fully understand the program and to give information on what ACRES offers.  In addition, they are presenting at the National Association for Research in Science Teaching (NARST) convention this spring.  For more information about this professional development opportunity please visit our website at https://mmsa.org/projects/acres/