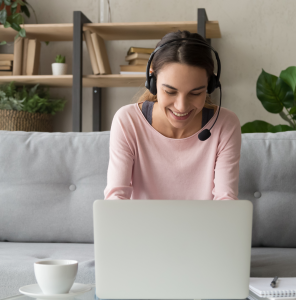 This month, we had educators from Madawaska to Waterboro, Fryeburg to Belfast and many between and beyond join us for multiple sessions to discuss how we can best support learners and families during this crisis. We invited you for a cup of tea over Zoom, and you showed up. In our weekly meetups, we had high school teachers, kindergarten teachers, environmental educators, librarians, administrators, and more. It's empowering to witness not only the innovative ideas shared, but even more so, the compassion and care that people have offered one another.
Each virtual tea session opened with an opportunity to share out what was going on in others' worlds. Educators are figuring out new strategies for engagement and assessment while dealing with significant challenges. Some are caring for their own children while teaching from a far, and most are dealing with issues of equitable access for learners to internet, time and family support.
Amidst the challenges, was a large helping of creativity. We took the time to practice tech tools with one another like Flipgrid, Nearpod, Google Classroom and more. We discussed low tech ideas, like interviewing family members, nature walks and STEM-to-go bags. But of course, this is emergency remote learning, and the tech tools and learning activities are only a small component of a very large challenge. As we navigate these uncharted waters, may we continue to connect over a cup of tea.
Check out some of the resources gathered for virtual learning.