Our research team now consults or leads research on anywhere between 10-12 projects at any one time. It's great to have the capacity to both carryout complex research designs and be able to contribute to the field of educational research from learning sciences and ecosystems, to environmental education and teacher training. I am joined on the team by Alex Brasili and Kate Kastelein and now our new members Brittney Nickerson and Bethany Humphrey.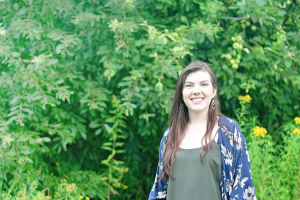 Brittney joined MMSA in September 2019 as a Research Associate. She graduated from the University of Maine with a B.A. in Anthropology. Prior to joining MMSA, Brittney spent two years researching Maine's coastal communities for the Sustainable Ecological Aquaculture Network and another month getting her hands dirty as a field archaeologist for the University of Maine. Her passion lies in exploring different communities and sharing her experiences that can increase MMSA's existing research team capacity. In her free time, she enjoys traveling and writing.  
Brittney is currently working on "quest" development and play-testing on a STEM-focused augmented reality game for the STEMports project. Additionally, she supports the facilitation of weekly virtual symposium sessions for the integrate-2-innovate project—researching computer science integration in Maine's rural K-8 classroom. The symposium sessions run through May and the survey data Brittney is collecting captures the opinions of educators, administrators, and business leaders across the state on the topic of computer science in schools. Brittney also works on the ACRES virtual professional development project where she does a little bit of everything including interviewing participants, coordinating all survey data collection and is starting to work on quantitative and qualitative data analysis for publications and the project's next incarnation.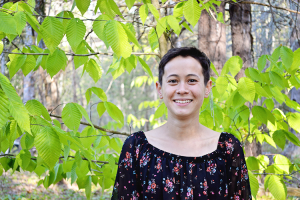 Bethany Humphrey joined MMSA in February of 2020 as a research assistant. She has a B.S. in Economics from the University of Maine and is also a graduate of the Maine School of Science and Mathematics. Prior to joining MMSA, Bethany worked as the outreach assistant at the Shaw Institute in Blue Hill, communicating the impacts of research on ocean pollution, plastics, and climate change to the local community. Her work experience, combined with her lived experiences as a Mainer, drive Bethany's passion for bridging the gaps between scientific discovery, students and educators, and community members. Her work at MMSA reinforces her belief that anyone can get involved with math and science, and her dedication to diversifying the STEM field.  
Bethany assists the research team with evaluation and data analysis for the WeatherBlur and Teach ME Outside projects. She analyzes survey and interview data for the WeatherBlur team and will be involved with the next iteration of WeatherBlur focused on data literacy. She also supports the Pisces team with project development for Teach ME Outside and is currently developing a network map of environmental education partnerships in Maine using data from the first Census of CBEL.