How can we use community-based experiences to empower students in STEM learning?
In the Experiential STEM Project students and teachers work together to design and implement STEM projects addressing a challenge facing their community.
About the project
Throughout 2019-2020, MMSA is supporting six schools with
non-hierarchical professional development
that works with teams of students and educators together –learning and planning curriculum side-by-side. Educators and students identify problems within their community and use STEM learning to develop lasting solutions.
What was it like to have students involved in the curriculum planning process?
Experiential STEM teachers share highlights from working as non-hierarchical teams.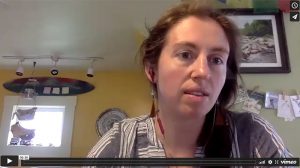 What was the project your team decided to tackle and how did it connect with academic standards?
Experiential STEM teachers share how their team came to a decision and how the project played out.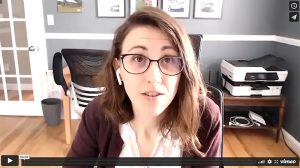 As a student, what was it like to identify community issues and plan projects with your teachers?
Experiential STEM students share about their experiences at the Summer Institute.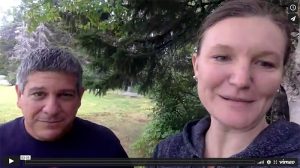 2019-2020 Experiential STEM Teams
Teams consist of students and teachers from six Maine middle and high schools. Each team worked together at the summer institute to plan a project they could bring back to help solve an issue in their community. Below are each of the teams.
Maranacook Community Middle School

Students: Hayden and Mila Teachers: Amy Tucker, Denise Churchill, Dan Holman About their project: The Power of ONE The Maranacook team designed two projects! One was about Human Impact on the Environment, where students first used a notice and wonder protocol to observe photos of the effects of humans on the environment. They followed this with a pre-unit Socratic Circle. Next, students sorted the pictures into categories, and determined common problems related to humans vs. the environment. Students then worked alone or in small groups to research a chosen topic. Topics included forestry, plastics, oceanic dead zones, hunting & fishing, and more. Students needed to learn statistics about their topic, what problems exist, what positives were there, what is taking place in the world to mitigate damage, and what their recommendations would be. Finally, they created podcast episodes to share what they learned with others.

York Middle School

Students: Maisy and Lilly Teachers: Fred Bloise, Kate Barteaux, Andrea Gould About their project: Human Impact on the Environment The York team set about to answer the questions: What is my impact on the environment? How can one person influence change? In the project, students brainstormed global problems that could be associated with a 7 billion and growing human population. They then took a look at whether or not those problems affect us in our small town of York. Students chose a specific problem to research cause and effects and then proposed a more sustainable solution. Along the way, students had to find and communicate with a person or organization currently trying to address the problem and reflect on the struggles and successes of enacting change. The unit ended with a collection of student podcasts published to the school district webpage where students showcased their findings in an effort to increase awareness of environmental concerns and encourage change.

Lake Region Middle School

Students: Susie, Lauren, and Robert Teachers: Sarah Kearsley, Alaina Clark, Kaelyne Thompson About their project: Responding to Climate Change as a Community The Lake Region team posed a challenge to their students and classmates to identify the steps necessary to make Lake Region Middle School a zero waste school. Eighth grade students chose a topic they were interested in related to sustainability to improve some aspect of Resource Use and Waste at our school. Working individually or in small groups, students focused on energy, food waste, recycling, and trash. Students collected data, implemented a solution, and reached out to experts in the community as they completed their project. The first year of this project culminated with a Resource Use and Waste Community Showcase event where students shared their work with parents, guardians, and members of the local community. Visitors voted on these projects, celebrating student work and helping to determine which group received a $200 grand prize to bring their project to the next level.

Hall-Dale Middle School

Students: Zacharie and Phoebe Teachers: Andrea Freed, Lydia Leimbach, Melinda Thibeault About their project: The Hall-Dale Environmental Club focused on the unintended environmental consequences of convenience in their community. They focused on waste reduction, especially in the cafeteria which included:

working with the Food Service Manager to replace styrofoam trays with trays made of biodegradable materials and a Metal-Ware Drive to replace plastic-ware with metal-ware in the cafeteria.
recycling snack bags, energy bar wrappers and juice pouches. Receptacles were placed in the cafeteria, lobby and classrooms.
plastic bottle caps collection to create a mural for the school lobby based on "eco-art" based on Venezuelan Eco-Mural

Making changes happen requires many steps with the district administration and reteaching the school community. Perhaps the biggest lesson learned was: Changing behaviors takes patience and perseverance!Although all of these projects were disrupted by COVID-19, students will continue to work on them in the fall. They will show a looping slideshow in the cafeteria, explaining the project(s) and their importance before introducing the various parts of the project. The end results will hopefully result in changes in personal behavior as our community begins to understand the environmental cost of convenience.

Maine Academy of Natural Sciences

Students: Elaine and Kirsten Teachers: Hope Haskell, Solomon Heifets, Wanda Labrecque About their project: Access to Mental Health Resources The MeANS team set out to combat fear, misinformation, and stigma around mental health support by hosting a mental health conference and resource fair at the school. By tackling hot button issues in mental health including access to health insurance / good health insurance, self-medication, proper use of medication, different kinds of therapy, and common misconceptions about mental health, the MeANS team investigated how understanding a disorder can help people cope and the barriers to access within the school, and how it could be helped. The culminating health fair was planned as a way to share their findings and inform students and community members.

Casco Bay High School

Students: Brianna and Abigai Teachers: Jenny Crowley, David Burke About their project: Climate Change & Casco Bay The Casco Bay team planned a project around investigating "How has Casco Bay changed and why does it matter?" The project was a case study embedded within a larger interdisciplinary project around Wabanaki Studies & History. Students explored ways of ecological knowledge TEK (traditional ecological knowledge) and SEK (scientific ecological knowledge). The case study centered around primarily fisheries in Casco Bay and the shifting populations due to the rapidly warming Gulf of Maine. This was through the lens of human impacts to the environment and biodiversity.
Read more:
This project is currently funded by the Davis Family Foundation.
Project Staff