Over the past 30 years, the Maine Math and Science Alliance has engaged with many audiences through its varied initiatives to improve access to and excitement about science, engineering, technology, and math throughout Maine and beyond.
This timeline highlights some key points in MMSA's history, as well as the present and future of the organization.
Beacon Facilitators were charged with creating coherent K–12 science and math instructional programs in their schools and home districts.
Beacon College, a virtual college created for collaboration amid higher education for STEM education, was also established.
Continuing science & math standards-based professional development were promoted statewide.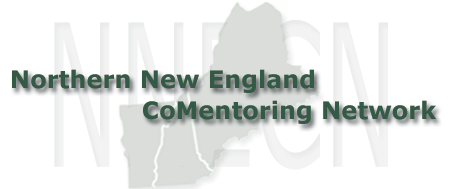 Content-specific mentoring program for teachers is launched.
(Maine Assessment Portfolio & Local Assessment Development Curriculum)

Linking Science Inquiry & Language Literacy (LSILL, LSILL2,
LSELL)

This initiative produced four curriculum guides for grades 4–8; Family Energy was born out of these funds (from Efficiency Maine/PUC).

(Phenomena & Representations in Science and Mathematics)
School professional development budgets were slashed, and MMSA re-organized in the new fiscal environment.
Governor's Teacher Leadership Academy
(Maine's Energy Education Future)
STEM Workforce Ready 2030