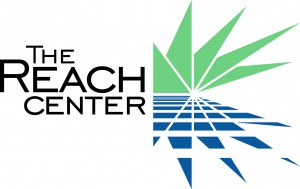 The Reach Center at MMSA is a long-term initiative that increases rural youths opportunities to learn new concepts in STEM every day and in all kinds of places. We leverage community resources to reach youth ages 10-18 and their families, and provide them with information about STEM opportunities. The project includes the creation and maintenance of a searchable Maine STEM Resource Bank with hundreds of local, Maine-wide, and virtual resources. The Reach Center promotes statewide efforts to implement existing programs that expand student-directed STEM learning, such as Hour of Code and Scratch Day in the computer science arena, and the Maine State Science Fair. The Reach project also convenes strategically considered groups to increase STEM opportunities in Maine.
Browse the new STEM Resource Bank
The Reach Center co-leads the Maine State Science Fair (MSSF) with The Jackson Laboratory. Student evaluations were completed for the first time in MSSF history at the 2015 Fair and the evaluation effort was continued at the 2016 Fair. The preliminary analysis of student evaluations tell us that most students enter because a teacher required them to do so but then become hooked and plan to participate in the next Fair. For the 2016 Fair, MMSA developed a Teacher Fellows pilot and selected seven teachers who had not participated in the Fair in recent years. We supported these teachers to bring at least 5 students each to the 2016 event with original research projects. For 2016, the Teacher Fellows project is being expanded, with a summer workshop in August to help teachers integrate inquiry and science fair projects into their curriculum and make the most out of science fair participation for themselves and their students.
By convening partner organizations throughout Maine on specific topics, including computer science education and specialized STEM programs in schools, we support strengthening the connections among nonprofits, schools, out-of-school programs, STEM professionals, and interested community members for the purpose of better communication and support of excellent STEM opportunities for youth. As a result of our first convening of coordinators of STEM competitions and challenges in Maine, we developed a freely available directory.
The Reach Center works in close collaboration with the STEM Guides project, currently in five STEM Hubs in rural areas of Maine. These STEM Guides connect youth with opportunities that prepare them for professional and personal futures involving STEM.
The goal of this 10-year project is to create a broader, more diverse, and deeper pool of young people in Maine who show passion for STEM.
See Recent MMSA News about This Project:
A Directory of Maine STEM Competitions and Challenges
Expanding the Future of the Maine State Science Fair
Project Funders
Project Partners
Project Staff