STEM is all around us. It's in the natural world, the built environment, and the communities where we work, learn, and play. The Reach Center at MMSA is a long-term initiative that seeks to connect youth to more STEM outside of schools, particularly in rural parts of Maine. We leverage community resources to support youth ages 10-18 and their families to link them to STEM opportunities through three major efforts:
Rigorous STEM
Knowing that some students want more of a challenge than they get in their science classes in school, Reach supports the many STEM-based competitions and challenges offered across the state.
In 2014, Reach joined the Jackson Laboratory in coordinating and sponsoring the Maine State Science Fair, a statewide event for high school students. We've since tripled participation and now offer college scholarships and STEM summer camp experiences. Visit our MSSF page to learn more about participating as a student, teacher, judge, or sponsor.
Reach has been working with the leaders of other STEM competitions and challenges to determine what can be done to improve outcomes for all programs, as they provide such rich out-of-school STEM experiences for youth statewide.
STEM Workforce Education
Reach seeks to introduce youth to STEM careers and sees great value in the role played by Career & Technical Education centers, community colleges, four-year colleges, and other workforce training programs.
Reach is undertaking a new effort to bring more medical and dental summer camps to Maine high school students. Building upon successful programs in other states, and working with medical centers and universities, the hope is to expose more youth to the many possible careers in the healthcare field.
Reach has convened stakeholders in computer science education over the last several years. A new coalition, called Computer Science for Maine, launched in December to deal specifically with expanding and improving CS education in Maine. Visit our publications page to read more about our efforts.
Reach continues to explore other growing and emerging workforce sectors to identify career paths that can lead a diverse youth population to fulfilling vocations here in Maine.

STEM Interest Infrastructure
Research shows that early exposure improves youth's attitudes toward STEM1­­ and that learning from a "real scientist" increases their belief that they have what it takes to be scientists themselves one day.2 This is why Reach works to connect youth with STEM professionals in their communities and links students to hands-on experience in a variety of STEM areas.
Although Reach's focus is largely out-of-school, we strive to support STEM teachers who want to increase student learning and interest through richer experiences in the classroom. Our STEM Schools Summer Meetups give STEM teachers a chance to share what they do with each other. Reach also shares the latest research on STEM Schools, including findings from University of Chicago's Outlier project and George Washington University's OSPrI
In 2017, we brought Family Code Night to Maine, exposing over 1,500 elementary-aged youth and their parents to coding through fun, collaborative puzzles. In 2018, we piloted a drone version of Family Code Night for middle schools, which combined coding with awareness of real-world drone applications. Reach also promotes Scratch Day and Hour of Code in schools and afterschool settings.
Reach's first effort, the STEM Resource Bank, helps youth and their families find ways to engage in STEM in their communities. Organizations that wish to list their programs on the Resource Bank can set up an account at The Connectory to get started.
Project Funders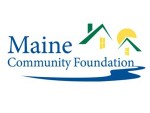 Project Partners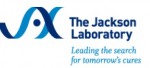 Project Staff