STEM is all around us. It's in the natural world, the built environment, and the communities where we work, learn, and play.
Reach is a long-term initiative that seeks to connect youth to more STEM outside of schools, particularly in rural parts of Maine. We leverage community resources to support youth ages 10-18 and their families to link them to STEM opportunities through three major efforts:
Maine State Science Fair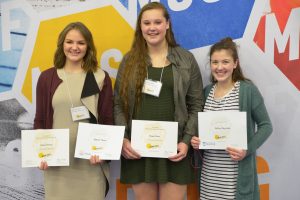 In 2014, Reach joined the Jackson Laboratory in coordinating and sponsoring the Maine State Science Fair, a statewide event for high school students. We've since tripled participation and now offer college scholarships and STEM summer camp experiences. Visit our
MSSF page
to learn more about participating as a student, teacher, judge, or sponsor.
Computer Science
Equity in Out-of-School STEM